From 23rd March, the first day after lockdown, until 17th July, the last day of term, our Education Childcare Provision was available every day Monday to Friday including all of the holiday periods. Numbers of students were low before and during the Easter break, then gradually increased towards half-term. After half-term numbers soared, so that we went from one bubble of students to five bubbles in four weeks.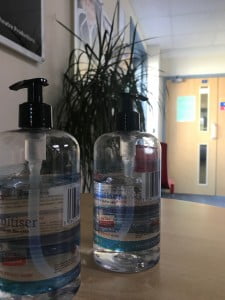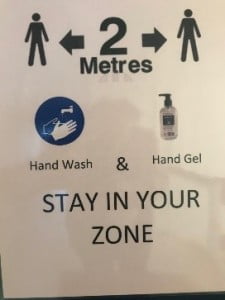 Students attending were the children of key workers, and students who were vulnerable for a variety of reasons. In total, over 80 students attended ECP, several each day a week, and two were here on both 23rd March AND 17th July, although not every day in between. Some students were having a very difficult time at home, and ECP provided a chance to keep up with the work, but also to have a bit of time to think and not to worry. The development of the Welfare Team meant that we were able to encourage some students into school, even if only for a day or two. For some students it was a very long day, literally 08.15 to 17.00. As I've said elsewhere, we are very pleased and proud to have helped our community in this way, but are well aware that other areas face much bigger challenges than Clyst Vale, and that the eligibility for ECP meant that there were some families we couldn't help as much as we would have liked.
The programme conceived by Mrs Rogers and Miss McConnachie lasted successfully throughout the whole period. Students worked on remote learning for two hours, then took part in a wide variety of activities according to what they, the rest of the bubble, and the activity leaders agreed. It was a flexible programme, so that students could stay in, go out, continue with their work if they wanted. As the bubbles grew in size and number, and stopping them mixing became more important, some of the activities had to be suspended: hide-and-seek and mountain biking, for example.
I am delighted to report that the atmosphere was very positive across all bubbles most days, and students cooperated well. There was a huge amount of good humour among and between students and staff. There were no behaviour incidents of any importance; occasionally we had a teenage "I'm fed up with lockdown" strop, and there were one or two instances when different bubble-members met when they were not supposed to. Nearly all of the students were happy to be at school (to the surprise of some and total shock of one young lady) and hopefully being here will help their transition back in September.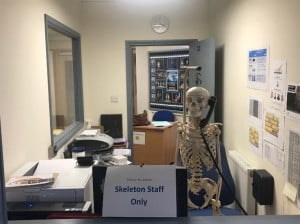 Thanks to the absolutely brilliant staff at Clyst Vale, we managed to run ECP mostly on voluntary lines. Forty colleagues helped out in total, with roughly equal numbers of support and teaching staff. However, support staff undertook the lion's share; with Mrs Rogers, Mrs Ford, Mrs Southard, Mrs Woolacott, Mrs Gillespie and Ms Morgan making up 40% of the total sessions. There was a sort of "core team" behind ECP, so I must thank Receptionists Mrs Prunty and Mrs Grant, Site Manager Mr Adshead, Kitchen Manager Mrs Kempster, and Mr Bailey who helped me hugely with the overall organisation and staffing.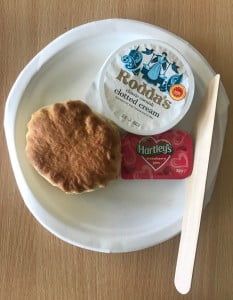 It has been an odd few months, and ECP developed from nothing to a complex, well-organised, safe and flexible offer with pages of risk assessments and handbooks. I think that it helped staff and students who attended a lot; it wasn't like normal school, but it felt familiar, and to an extent it felt like we were keeping the place ticking over for everyone else to return in September. Bubble Two made a collective tapestry (see picture) to mark the experience, which is currently hanging in my office; and we gave everyone a carefully-prepared individually-wrapped risk-free cream tea as a special treat in the last week; several students had never had one before. (And yes, we taught students that the cream goes on before the jam. We are in Devon, after all………)
So, we hope that we will never require ECP again. However, it's there in case we do !
Kevin Bawn
Principal