Year 10 and 11 Students Take Charge!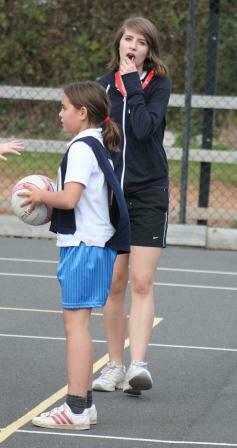 Over the last few months many Year 10 and 11 students at Clyst Vale have taken part in different courses to qualify as referees/umpires in their respective sports. Ten Youth Netball Umpires are leading sessions and umpiring the Inter-Tutor Group Netball tournaments on a regular basis to help their skills as umpires. These students are working towards the England Netball Young Umpiring Award. Many thanks to Mrs Needs for running this course for the first time, as it is proving to be a great success.
Many students were inspired by World Cup Football Assistant Referee Mike Mullarky who was our guest speaker at the Sports Awards back in May 2012. Thirty two current Year 10 and 11 students enrolled on the Mini Soccer Referee Course with Devon FA's Chief Referee Officer Jason Haywood, and have started to practice at lunch time clubs with Mr Everett. These students are qualified to officiate at youth football matches at the Under 11 age group and below, but are in need of competitive matches to gain experience. Please contact Mr Everett if you can help them out.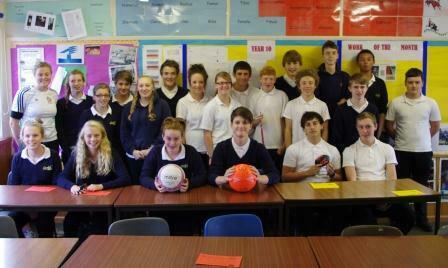 The second RFU course ran last summer at Clyst Vale, meaning that we now have about 20 Level 1 rugby referees from which to choose. This pool of rugby referees is much coveted across Exeter and beyond, as evidenced in the regional and county competitions held on our hallowed fields and competently officiated by Clyst Vale students over the past three years. This is above and beyond all the Exeter Championship matches and Inter-Tutor Group contact and tag games that occur with great regularity. Truly a great advertisement for young officials taking charge to help other youngsters play – well done to Mr Pearce for instigating all this.
All our netball, football and rugby referees are wonderful role models, and this is a great first step on the pathway to a sporting career. If you are interested in next year's enrolment, please see Miss Harris.