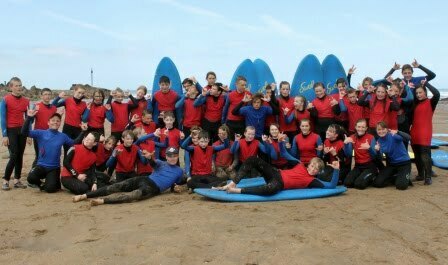 In the past week Year 8 went on a residential to Adventure International in Bude. Students enjoyed a range of exciting outdoor activities such as mountain boarding, surfing, climbing, kayaking, caving, abseiling and many more. Everyone thoroughly enjoyed the trip. To make the trip even better each group had a lovely instructor to encourage pupils throughout the day. Thank you to all the teachers who took us! We had an amazing time.
Lys Boards & Bea Williams 8GSW
A selection of photos and videos from last week's Year 8 trip to Bude are shown below.  More comments and photos will be uploaded soon!
Follow the links below to view videos of the students in action!
Bude Fun – Tuesday 2 June 2015
no images were found