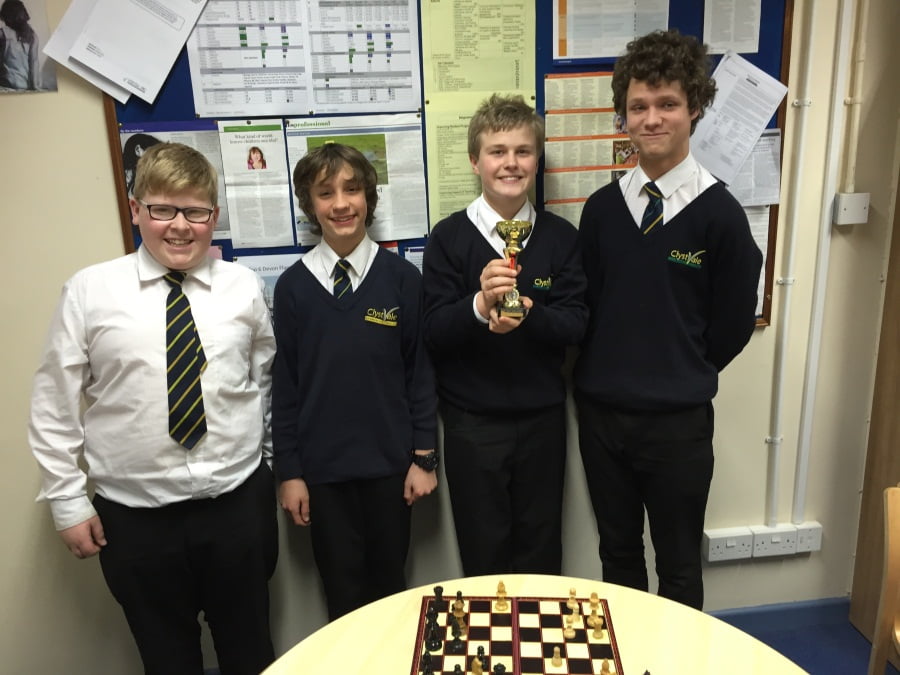 A Clyst Vale team made the College's debut at the English Chess Federation Secondary Schools' south-west regional tournament in Torbay, and did fantastically well to come second in a strong competition!
The team was made up of Year 10 students Reece Whittington, Joachim Boyden, Kristian Tyrrell and Tom Ferdinand, who have also been active in recent months establishing and running a Chess Club within Clyst Vale.
Twenty two schools competed in the tournament, including independent and grammar schools. Each team played four rounds of four games, with 25 minutes per game permitted. Each game is scored 1 point for a win, ½ for a draw, 0 for a defeat.
Our Clyst Vale team scored 11 ½ points from a maximum possible of 16, while the winning team from Torquay Boys' Grammar School scored just one point more, 12½ points.
Thanks go to Mrs Hellier, who accompanied the team, and to Mr Bailey and Ms Keaney for their support of the Chess Club. However, most credit goes to the students for their commitment, clearly playing well, being great ambassadors for Clyst Vale, and enhancing the reputation of the College in the region.