Community Sports Leadership Level 2 Success for Students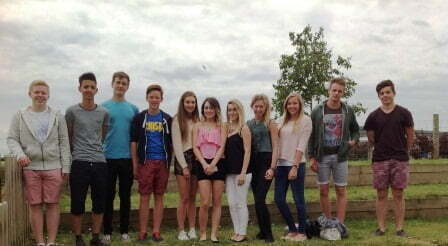 Year 12 students here at Clyst Vale have been working towards their Sports Leadership award, and all 22 students gained this fantastic qualification!
Sports Leaders UK provides nationally recognised leadership awards and qualifications which help people develop essential life skills such as organisation, motivation, communication and working with others.
Our 22 students worked with all our feeder primary schools: Broadclyst, Clyst St Mary, St Martin's, Lady Seaward, Rockbeare, Silverton, Stoke Canon and Whimple. Our sixth form students delivered practical sessions on Tag Rugby, Multi Skills, Netball and Net/Wall games. The students who achieved this award felt they had gained a lot of experience and enjoyed working with the younger age groups, some as young as Year 1 up to Year 6.
The primary schools' link teachers were very impressed with the general coaching across the board and the manner portrayed by the leaders. The leaders had to adapt some sessions due to the number of pupils or weather, which they did very well. They have grown in confidence and have now become capable leaders, and I hope some of them will go on to the next qualification.
Well done everyone!