Year 9 History Department Trip to Belgium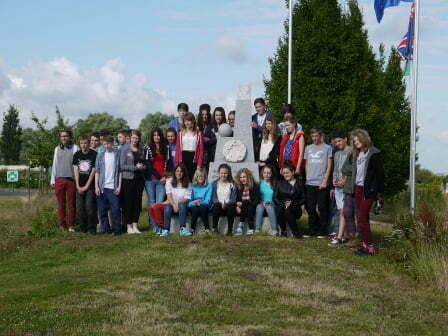 On Saturday 28th June 2014 (100 years to the day after the killing of Franz Ferdinand….the spark that set off the train of events which led to the start of the First World War) a group of 40 Year 9 students and five staff set off to Belgium.
We went to Ypres that evening, and Emily Pring and Hamish Edmonds were selected to lay a wreath at the Menin Gate. From there we went to our hostel which was the Peace Village at Ypres. On the following morning we had a guided tour of the Somme battlefield, and in the afternoon we visited the Passchendaele Museum. After a meal at the hostel our students joined in an international football match where students from South Africa and Russia played with our students and others from the UK.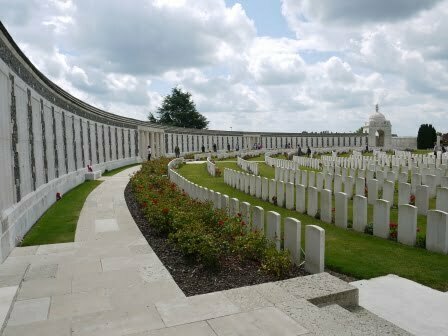 On Monday morning we had an excellent tour of the Ypres battlefield. This was led by Simon Louegie who runs the Peace Hostel and who met Harry Patch twice. Simon took us to the Harry Patch memorial on the bank of the Steenbeck close to Langemark. Josie Holding and Reece Whittington laid our wreath there, as Harry Patch insisted we ensured that we remembered the fallen "on both sides of the line". In addition to visiting the British Cemetery at Tyne Cot we also visited the German Cemetery at Langemark.
All of our students behaved extremely well throughout the visit. It was a tiring and emotional trip but extremely important and worthwhile.