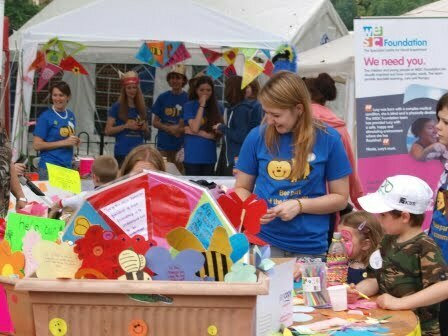 On Saturday 31st May we held a stall at the Exeter Respect Festival to help raise funds to buy equipment for our partner school in Kenya. We sold lots of loom bands and also encouraged children and adults alike to help us create a garden. It was a fantastic day and students from CVCC came to help not only on the stall but also volunteering to pick up litter. All the students who came were a credit to the school and their behaviour was outstanding, with lots of members of the public praising them.
A big thank you goes to Madeleine Ross, Frey Westney, Katie Rea, Meggan Jarvis, Freya and Jasmine Pook, Holly Daniels, Megan Farnhill, Ismay Fabling, Toni Rowley, Erin Santillo, Alice Purdy, Kody and Hannah Nordqvist. Also a big thank you to all the students who helped to make loom bands, create the flags and contributed to our display.
We raised just over £50 on the day.
Loom bands are still available at 50p each. Please see Miss Watt.
{gallery}departments/English/Respect{/gallery}