Clyst Vale Girls Crowned National U18 Rosslyn Park Rugby 7's Winners 2014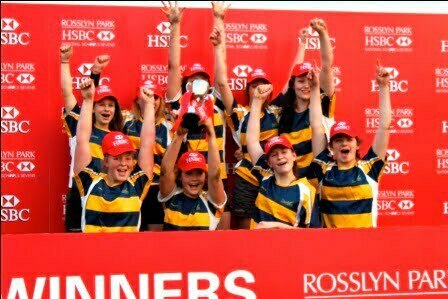 Clyst Vale girls were crowned winners of the Girls' U18 Rosslyn Park 7's competition on Friday 28 March.
The girls beat Berkhamsted School 38-0, ICEF Public Schools California 15-5 and Ysgol Dyffryn Amman 17-0 in the pool to set up a semi final against Christ's Hospital which they won 22-17. In the final there was a local element to the affair as they just edged Yeovil College 15-12 to win their first HSBC Rosslyn Park 7's title.
The win reinforces the magnificent progress made by the girls at Clyst Vale and the well established link with Exeter Saracens Girls' Section which have girls playing for the U13, U15 and U18 teams. In the AASE Colleges' final, former Clyst Vale student Abbie Brown captained Hartpury to a successive title.
{gallery}departments/PE/rugby7s0314{/gallery}