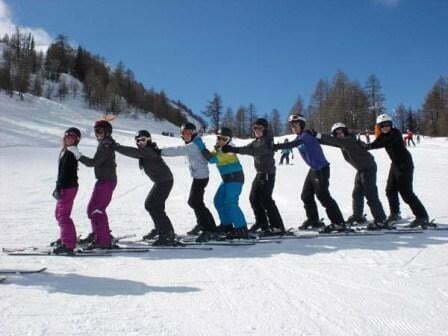 After this year's very successful ski trip to Cormayeur, we are delighted to have secured a provisional booking to Pila, again with Interski, a company renowned for school skiing and with over 28 years' experience. This excellent resort is situated on the Italian side of the Mont Blanc Tunnel and, as a result, is only 11 hours from Calais.
We will be based at the 2* 'Hotel Bellevue' which is located 20 minutes from Pila. We will be the only group in the hotel which has en-suite rooms (sleeping up to three) and a reputation for good traditional food. Pila is an ideal beginner resort with over 70kms of pistes offering high altitude, snowsure skiing for everyone from complete beginners to those who have some experience of skiing.
We have managed to negotiate a price of £899.00 which includes all the following:
Travel from College to resort and return journey (by means of a luxury 49 seater coach fitted with seat belts), plus ferry, together with use of coach whilst in resort
Ski lessons (morning and afternoon for six days)
Hire of skis, boots and poles
Full area lift pass
Full insurance (including 24 hour Medicare, ski breakage and snow guarantee)
Full board accommodation, including hot lunch on the slopes
Après ski activities for five evenings, such as ice-skating, tubing and disco
College Ski 2015 hooded sweatshirt
Please note that a trip of this nature requires a high degree of trust and co-operation between staff and students. In some exceptional circumstances, we may withdraw a student from the trip even after money has been paid, should that student's behaviour in or out of College become a cause for concern.
We have 40 places available on this trip, open to anyone in Years 7 – 10 and to any student currently in Year 11 who will be attending Clyst Vale as a Post 16 student.
If you would like the chance to join the 2015 ski trip, you need to obtain a letter from Mrs Elliot asap!