Goodbye & Good Luck to our Y13 Class of '23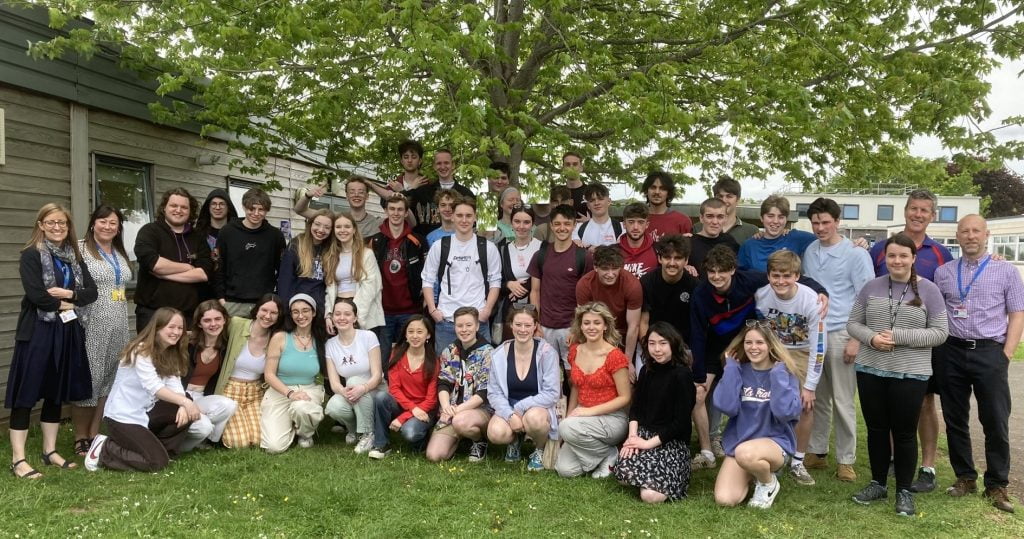 Year 13 Barbecue and 'last day' – Friday 19th May 2023
It was a fabulous sunny afternoon for the Year 13 farewell barbecue in the Post 16 café.

All three tutor groups got together to raise a glass of (non-alcoholic) fizz, eat burgers, hotdogs (or veggie alternatives)… and of course no Post 16 party would be complete without a generous slice of Mrs Padden's home made cake!

Miss Haynes made a short speech and Mr Powell presented 5-a-side football awards (goalkeeper of the year to Alex Cox and player of the year to Adam Muscat). We were then able to mingle outside in the sunshine and take the customary photos of tutor groups and the whole of Year 13.

Very good luck to all of our wonderful Year 13 students as they continue with the exam season. We look forward to seeing everyone at Coolings on the evening of 26th June for the Y13 Prom – and in school on Thursday 17th August for results, which we hope will enable all of our students to move on to their chosen pathway next academic year.

We will miss you all, Class of 2023. Good luck!