We are hugely proud of all our Clyst Vale students for participating in Ten Tors 2023!  They've all done amazingly well from where they started when the training began in November 2022 to where they are now, with 4 out of 5 teams successfully completing the challenge.  It's been quite an adventure for the students, during the training and culminating in this weekend's main event – hopefully it has started a love of the Great Outdoors for them all and hopefully some will continue on to Ten tors 2024.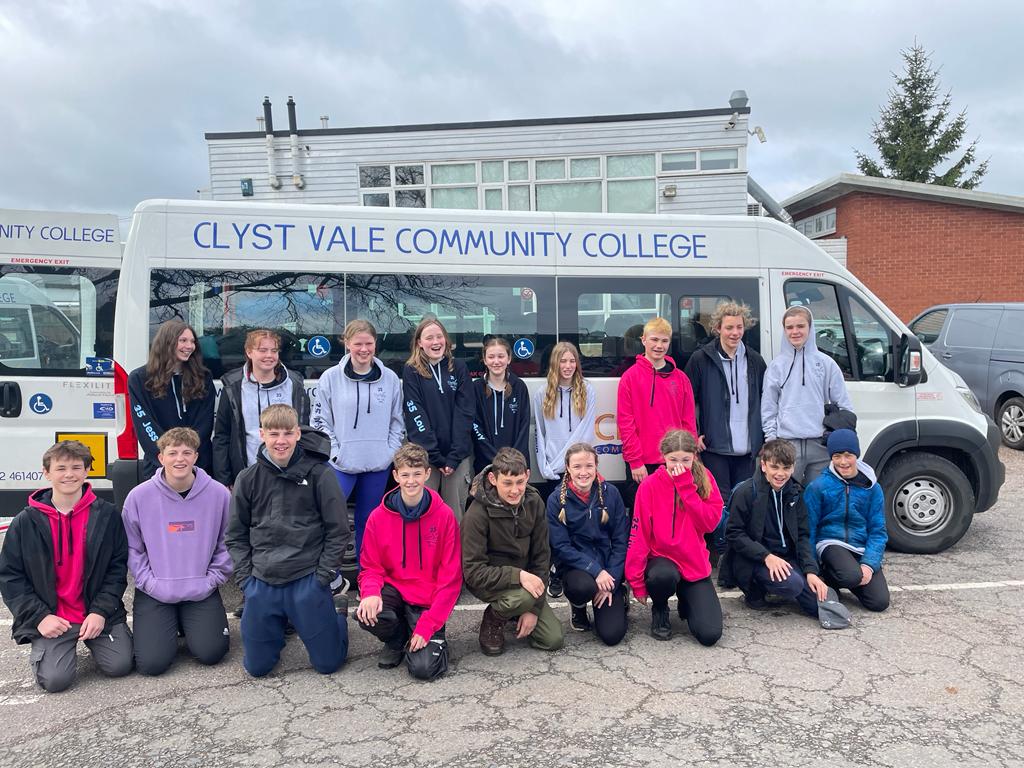 Ten Tors Triumph in Post 16 too!
Huge congratulations to Post 16 student Jamie Horwell (RHS of photo) who successfully completed the gruelling 55 mile Ten Tors challenge over the bank   holiday weekend.  He walked with Sea Moor Explore, completing the route with a very respectable 3.07pm return time to Okehampton Battle Camp. The 55 mile course is not just about endurance and pure grit.  You also need on-point navigation skills, including walking across the moor for hours after sundown in the pitch black – not to mention a stomach-churningly early start on the Sunday.
The team crossed the line sporting massive grins, bright pink t-shirts and frilly tu-tus.
Jamie now adds a gold 55 mile medal to his collection of silver (45 mile) and bronze (35 mile) from previous years.
An epic achievement – well done!