Jaguar Land Rover 4×4 in Schools Challenge Successes 2016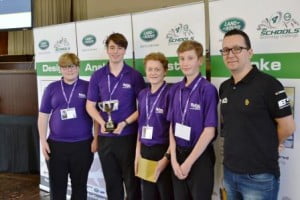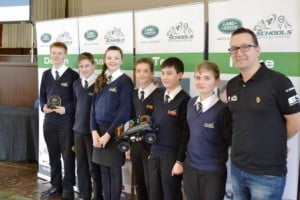 This week saw the return of the Jaguar Land Rover 4×4 in Schools Challenge at the University of Exeter. This event was the South West Region qualifying round, involving ten teams from schools as far afield as Bath, Dorset and Cornwall, as well as Devon.
Clyst Vale has been competing in the contest for four years; past successes include being crowned UK National Champions twice in a row, and finishing runners-up at the World Finals of the Engineering Challenge.
Students had to develop a 4×4 vehicle able to drive across a range of difficult obstacles testing various elements of their design, produce a portfolio of evidence, create a show presentation stand, plan and deliver a five minute presentation on their design to expert engineers and endure an intense interrogation of their engineering knowledge, all of which combined to accrue points towards their final goal.
The teams from Clyst Vale have made composite carbon fibre and bullet proof Kevlar bodies, carbon chassis and on-board electronics controlling automatic lights and body roll angle sensor alarms.  They have been supported by a range of local companies to achieve their goals.
The two teams both had a great day at the University against some tough competition. Team Axzium won "Best Engineered Vehicle" and team Sector won "Best Track Performance" and "South West Champion" for the fourth year in a row!
Both teams now progress to the UK National Finals at the Silverstone race circuit in April.
If you feel you could help support our teams, please contact