CVCC can-tributes to Exeter Food Bank
Thanks to the kindness and generosity of students, parents and staff at Clyst Vale, we have been able to donate over 500 items of tinned food to Exeter Food Bank. 
Clearly, the most important part of this is that the food will go to help families who, in this tough cost-of-living crisis, are struggling for all sorts of reasons to buy enough food.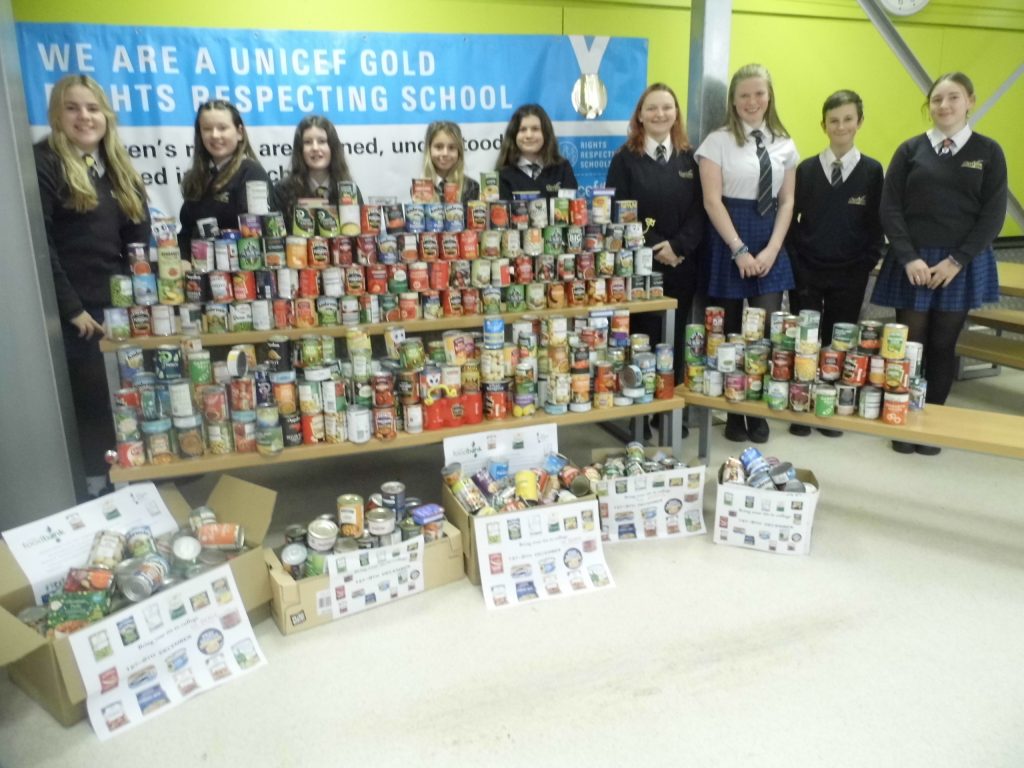 There is also an important educational aspect to this. Some students did not know what a food bank does, or why they are needed. It allowed us to make reference to the UN Convention on the Rights of the Child. Article 24 outlines the general right of the child to the enjoyment of the highest attainable standard of health, and among other things specifically refers to the provision of adequate nutritious foods. Article 27 focuses on the right of the child to have an adequate standard of living, and again specifically refers to nutrition. Further, appeals such as this help to develop values of kindness and compassion, and skills of empathy. 
The appeal discouraged tins of baked beans, as these are reasonably plentiful at the Food Bank. But a few sneaked through………(and of course will be gratefully received) 
Of course, the collection date was chosen to coincide with Human Rights Day, and was a very appropriate way to mark the occasion.