Love Physics Photography Competition – results
Back in June, we promoted The Ogden Trust's "Love Physics Photography Competition", challenging students to take a photograph that shows 'everyday physics'.  The competition was open to all Devon schools.
We are delighted to announce that one of our students who entered in the Y 7 & 8 category has received a commendation for his entry.
Lewis (now in Year 9) entered a triptych of photographs, showing 'The Three Stages of Stone Skimming'.  He will receive a certificate and voucher from the Ogden Trust in recognition of his commendation.
Well done, Lewis!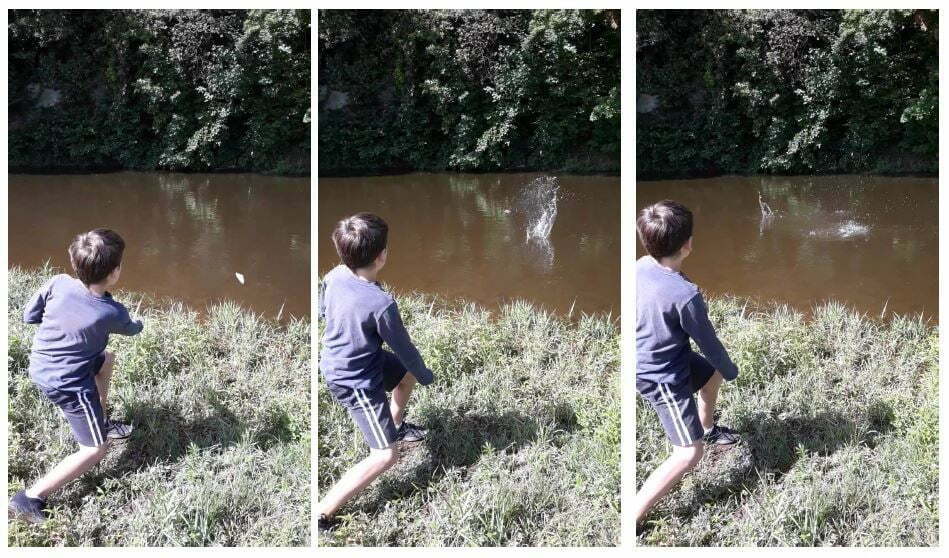 Mr Pearce
Teacher of Science