Cooks Rise to the Challenge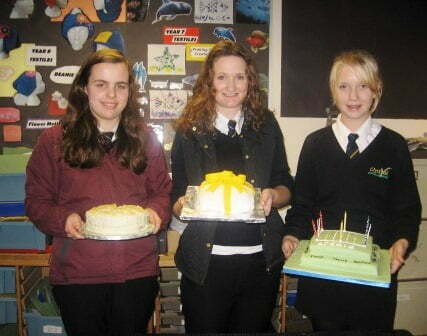 Several GCSE food technology students took part in the first stage of the 'BIG School Cake Challenge' on Wednesday 18th December, with the aim of putting one student forward to take part in a regional heat of the challenge, early next term. The winner from this heat will be invited to a final round at the Big Cake Show in March (judged by Mary Berry & other GBBO contestants!).
Cakes had to be 'extravagant and creative sweet bake recipes baked in one hour'. Our representative will be Katherine Stagg (11 SEW) who baked a wonderful 'parcel' cake, with Rachel Dunn (10 SCHu) & Emily Walters (10 GSP) as runners-up. Special mention should also be made of Katie Yeoman's (10 YJPu) innovative 'burger style' cake.
Many thanks to Cathy Sharkey and Sara Parker for their help in the very difficult job of judging!
{gallery}departments/Food/bakeoff{/gallery}