AQA Unlocking Potential project – midpoint report
On the 3rd March 2020, Miss Watt and Mrs Rogers took 4 students up to the University of Surrey in Guildford for the midpoint of their Dame Kelly Holmes Trust project. As one of only 25 schools in the country taking part in this prestigious project, we were all excited to see what the day held. It was an early start, 5.30 am, but the students were all there in the freezing cold ready to take part in the day ahead. We combined forces with our local school West Exe and travelled up with them in their minibus. Many thanks are in order for the careful driving and the good humour along the way. It was lovely to see the students from both schools mixing so well and by the end of the day being firm friends with the intention of working collaboratively on their social action projects. The day was all about these!
The students who take part in this project have to produce a social action project that they think will help their community. Students from around the country had some great ideas and Clyst Vale students were right up there with the best of them. The day involved a number of activities led by the professional athlete mentors that built up to standing up in front of everyone and pitching their ideas in a Dragon's Den style format. They had to pitch their ideas and be questioned in order to be awarded the £80 for the school to help with the social action project. Our students were fabulous and we will be receiving the money shortly! Over the course of the day, the students grew and developed and were a real credit to themselves and Clyst Vale.
The social action projects will be taking place over the next couple of months. Watch this space for news about what the students are up to!
Miss Watt
This ties in well with Article 6 of the UN Convention on the Rights of the Child (UNCRC): the right of children to have opportunities to develop their full potential.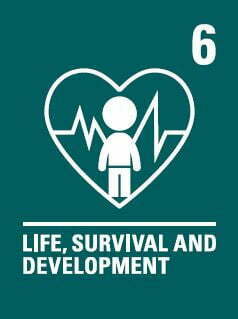 Click the pictures below to find out more about the project!