Mock Election Results – student ballot 2019
Enormous thanks go to Mrs Battishill and Mrs Padden for organising CVCC's student ballot last Thursday – following on from a busy week of hustings, which took place during school assemblies on the days preceding the vote.  Years 7-11 had 4 candidates to choose between, with Post-16 having an additional independent candidate standing.
Following the event, Mrs Battishill said:
"I'd like to say a special thanks to Mrs Padden for all her help in the hustings and organising Post-16 students to speak. I would also like to thank all the Post-16 students who turned up to help in the hall and with the count.
It has been really great seeing and hearing students engaged in politics. Lots of Year 11 really enjoyed voting today and are looking forward to having a vote in a couple of years."
The results are shown below and, as you can see, differ somewhat from the National Election outcome.
Friday's 'Rights Respecting Morning' was used to share the results with students across the school within their Tutor Groups, and to ask for their opinion in relation to the questions displayed against the results pie-charts below.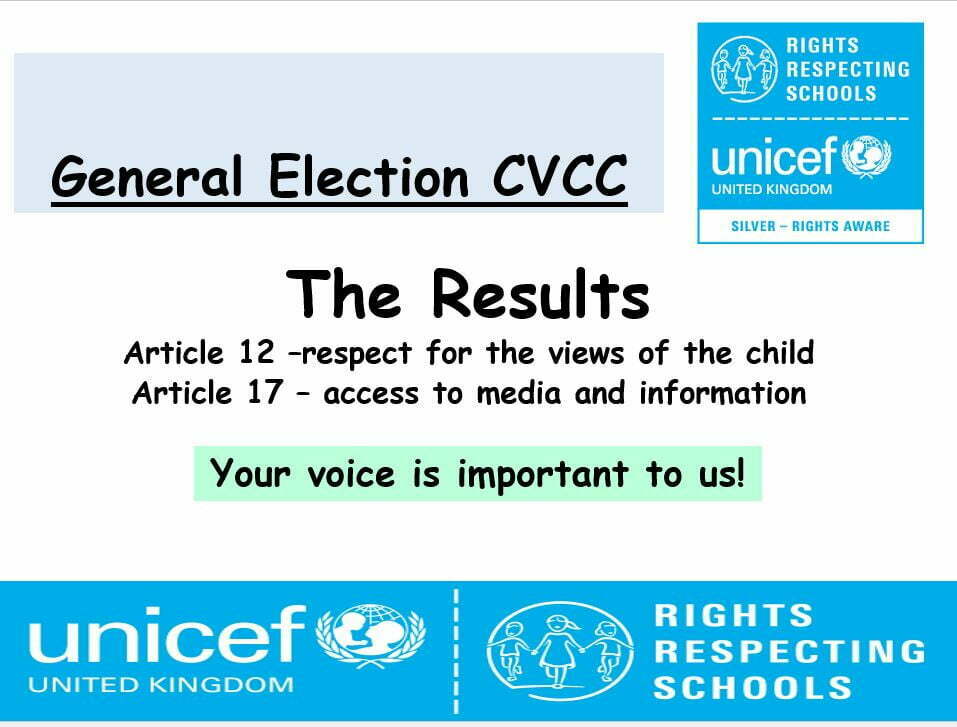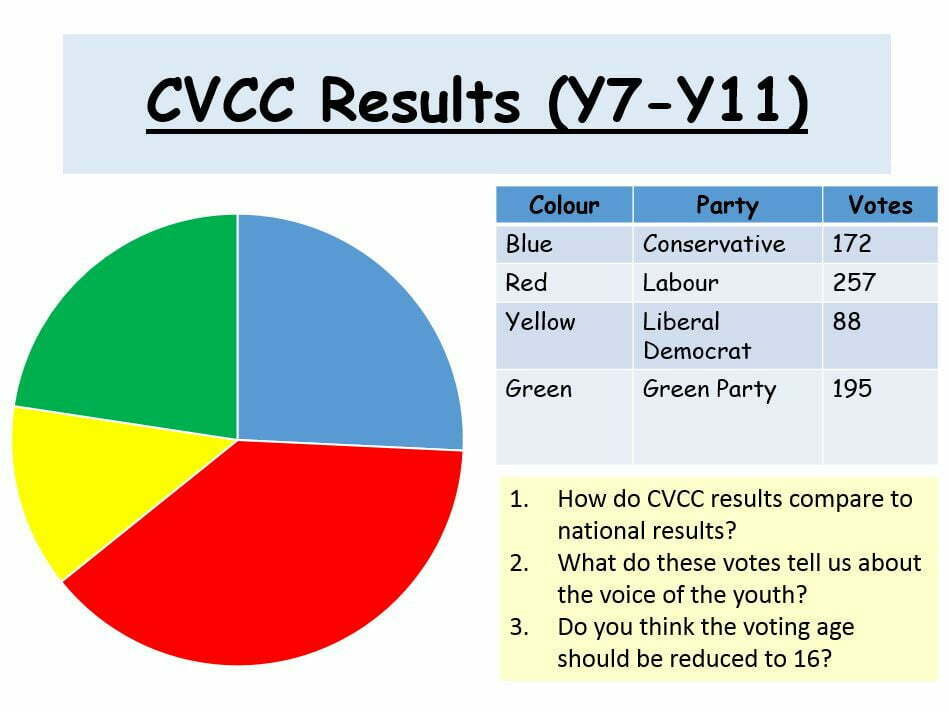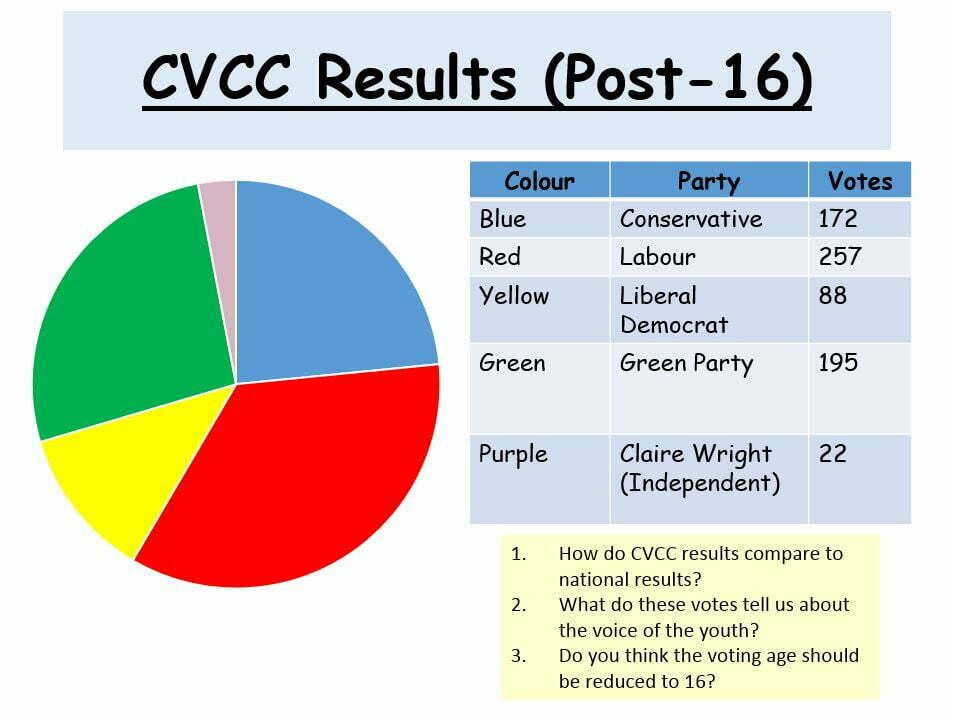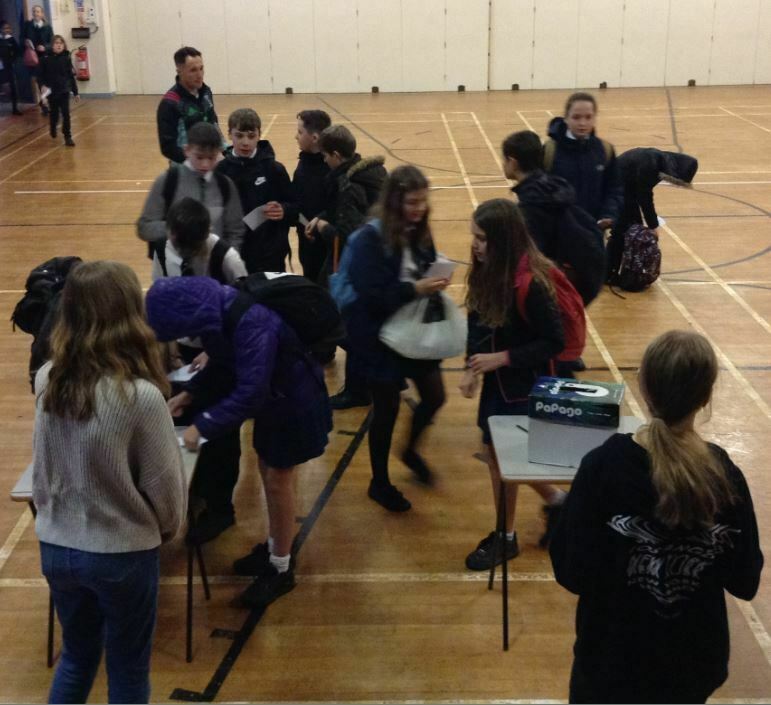 Students take their turn to cast their ballot