Year 7 Humanities Castles Projects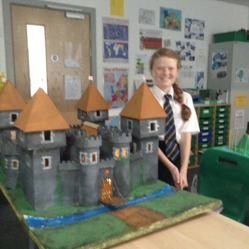 Over the Easter Holiday, 7SMBR and 7RCM were set a Castle Project homework to show what they had learnt in lessons over the past half term and after their deep learning day trip to Chepstow Castle.
The students returned to school on Wednesday 19th April with an array of models, everything from Lego castles to castles made out of cake! The effort from every student was fantastic, with all the Humanities Teachers and Heads of School full of praise for their effort and creativity.
Three stand out projects belonged to Harri Turner, Martha Bolt and Poppy Lugg all from 7SMBR:
Harri had created a Motte and Bailey castle which showed fantastic creativity and historical accuracy involving Lego!
Martha created a board game castle, demonstrating a brilliant amount of knowledge to create the challenging questions.
Poppy made an incredible model of a castle (which required three students to carry it up the stairs). The castle itself is extremely detailed including individual rooms and even working lights!
I am extremely proud of all the students work – Well done!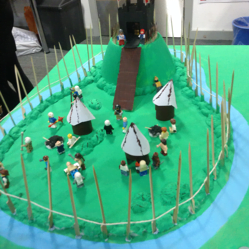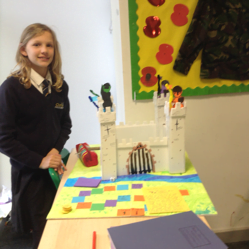 Miss K Crawshay
Teacher of Geography