Girls' Rugby at Devon County Show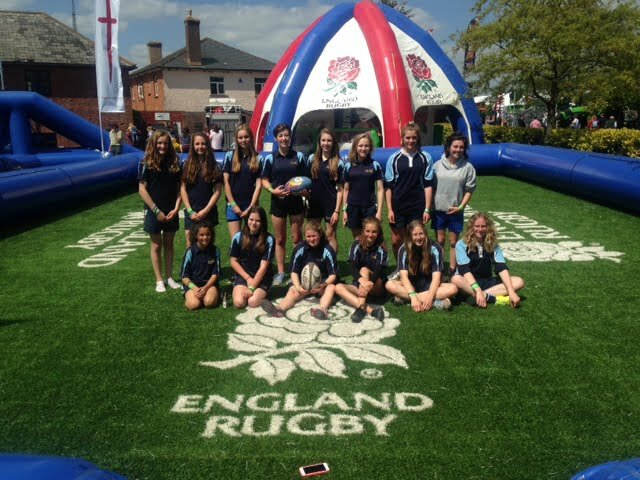 On Thursday 22 May a group of select Year 7, 8 and 9 girls attended the opening of the Devon County Show after being invited to showcase girls' rugby in the county. The girls took part in a range of activities, including practising and improving their kicking, passing and balance skills, and also played in a mini touch rugby match on the 4G astroturf surface whilst HRH Princess Anne visited the RFU stand and area. The girls also got a chance to be photographed with the Calcutta Cup, the annual trophy played for between England and Scotland in the RBS 6 Nations.
The girls represented the College superbly well; RFU representatives, coaches and general members of the public commented on how impressed they were with the girls' skills, attitudes, enthusiasm and manner.
Congratulations to all who attended: Amelia Hopkinson, Rosie Martin, Annabel Duman, Emily Blatchford, Grace Ford, Lys Board, Lauren Harker, Ebony Hayler, Shannon McIllroy, Dulcie Sanders, Megan White, Tabi Wise, Lauren Elliot and Kiera Raynor-Johnson.
{gallery}departments/PE/dccrugby{/gallery}