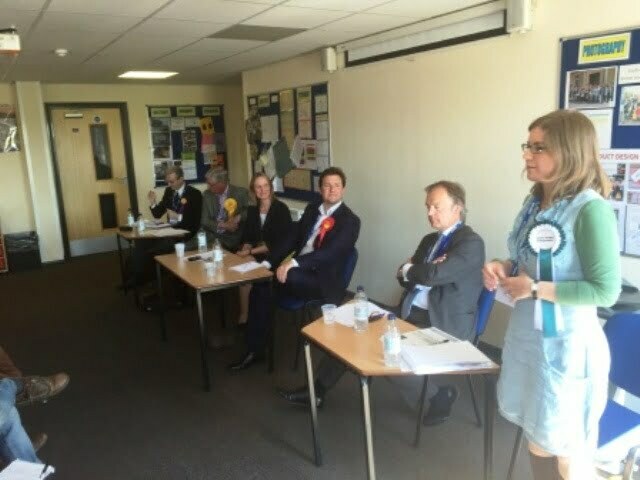 With the General Election campaign in full swing, all five Prospective Parliamentary Candidates for East Devon took part in a hustings held at the College on Wednesday 22 April, organised and chaired by Heather Padden.
Almost 100 Year 12 and 13 students gave up their free time to listen to the candidates, who were each given two minutes to put forward their policies. Questions were then asked by the students with all candidates responding to each one. The candidates then had one minute at the end to sum up the reasons why the students should give them their vote. There was a wide range of issues discussed, although inevitably there was a focus on issues which are of particular concern to young people.
Following the hustings and a cream tea, some of the candidates took advantage of a tour of the site, which was of especial interest to Claire Wright who was a former pupil at Clyst Vale!
The following day some of the candidates tweeted about their visit, and were very complimentary about the College.
{gallery}departments/Governmentpol/hustings0415{/gallery}
The list of candidates in alphabetical order:
Andrew Chapman (UKIP)
Stuart Mole (Lib Dem)
Steve Race (Labour)
Hugo Swire (Conservative)
Claire Wright (Independent)