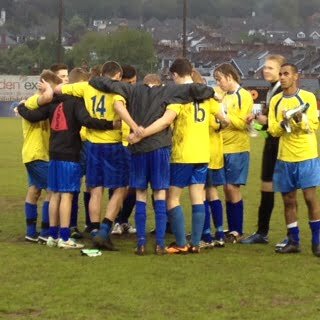 Unfortunately our Under-16 footballers lost 2-1 in a close District Cup Final to Exmouth at St James' Park. There were a couple of dubious offside decisions which went against us, and their goalie made two outstanding saves. The heavy pitch and light rain didn't suit our natural passing game, and Exmouth's plan to park the bus in midfield after securing the lead was difficult to break down. We created enough chances to win the game, but the only reward was Brandon Grant's spectacular long range effort in immediate response to Exmouth's second goal. We just needed a more clinical approach to finishing in the final third. Congratulations to our boys for their performance; congratulations to Exmouth because they won.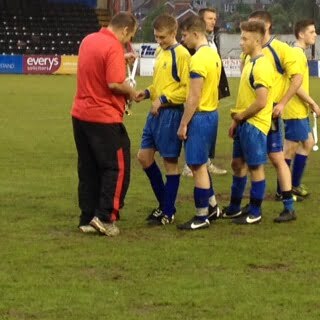 More seriously, before I turn into a football manager, our lads did play well against big, physical opponents. There was no disgrace in their defeat, and I am enormously proud of their achievements over the years including three County Cup victories in different age groups. They played well as a team, and demonstrated great mutual support. There was a fantastic turn out of students, parents and staff to support them, and there was a great atmosphere.
I am very grateful to Caitlin Dart for her photos of the presentation and the team's post-match huddle.