Silicon Valley Comes to Clyst Vale
Surf's up for brightest Clyst Vale students with Exeter tech firm blur Group
By Exeter Express and Echo | Posted: January 21, 2014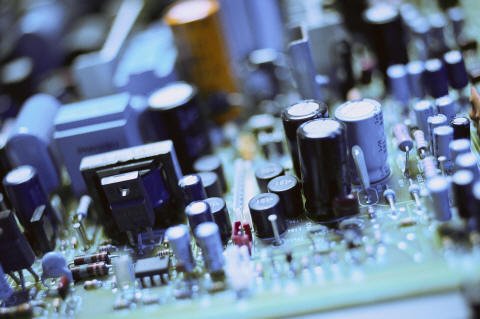 Technology firm blur Group has teamed up with Clyst Vale Community College in Broadclyst to inspire students studying computing by bringing the spirit of Silicon Valley to Devon.
As well as giving them a chance to learn from its own staff, the company will be donating surfing equipment and lessons to outstanding pupils in each year group. Selected students will also gain work experience at blur's Exeter Science Park offices.
In keeping with the company's mission to turn the region into the UK's Silicon Valley, the college will receive six blur-branded surfboards, hoodies and summertime surfing lessons, which will be awarded to pupils excelling in their studies. They will also get the chance to observe and work with the design and tech teams currently creating the next generation of s-commerce platform, an endeavour that has attracted the business of some of the biggest brands on earth.
This emphasis on technology careers will extend to helping students pick GCSE and A-Level subjects to improve their chances of finding routes to both joining and starting their own technology enterprises, and one day becoming experts providing services for blur customers.
Maria Higginson, Head of Computing and Digital Media at Clyst Vale, said: "We are very excited by this new partnership. We have a common ethos in believing that work should be enjoyed – when we started teaching Computing and iMedia our motivation was 'What do we love doing and can we bring that into the classroom? We have lots of talented computing and creative iMedia students who will be very motivated by the opportunities and rewards provided by blur. The collaboration will help us develop industry relevant skills and encourage younger students to take up computing."
blur CEO and founder Philip Letts said: "S-commerce is fast becoming a world-beating industry. It will create career paths for the tech-minded, and to that end we feel that those working hard to study ICT should benefit from early exposure to the way that we think and work as we build the platform. On the other hand, we moved blur to the coast for a reason – the natural surroundings are the perfect environment to nurture big ideas, just as was the case in Silicon Valley. So getting students to make use of the surrounding and take to their boards to surf the South West is just as important a focus to the company, too. Clyst Vale works hard to help students specialise in maths, science and ICT, so they're an ideal choice."