4 x 4 Champions Presented with their Certificates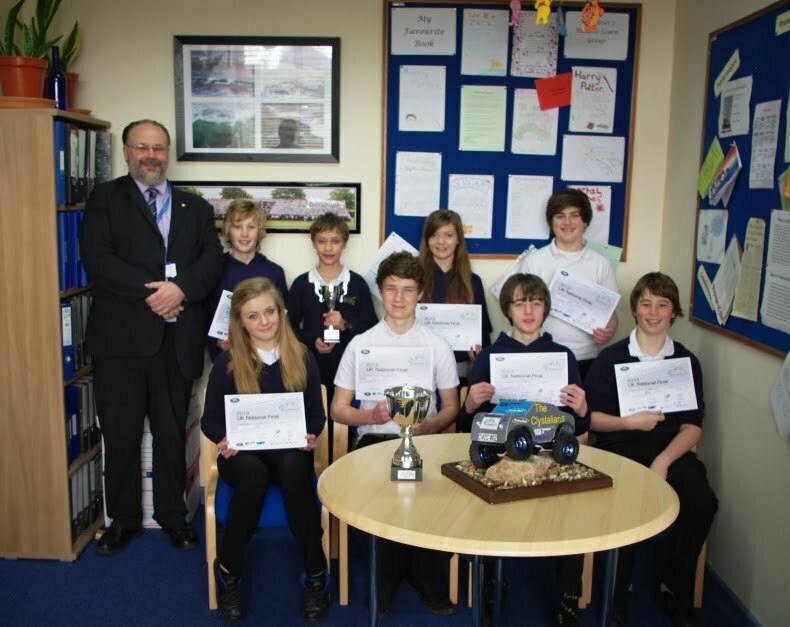 I was delighted to meet the 4 x 4 team ('The Clystalians') again, and present them with their certificates for their triumph at the ExCel Arena in London earlier this month. The press coverage of their achievement as the only South West team in the national competition (plus their victory) has been disappointing, so I make no apology for putting them on the website again as we're very proud of them!
After Easter, we will be continuing our emphasis on STEM by entering two teams in the Go4SET local competition, with separate projects on an eco-classroom and a water-based theme.