Courmayeur Ski Trip 2013 Report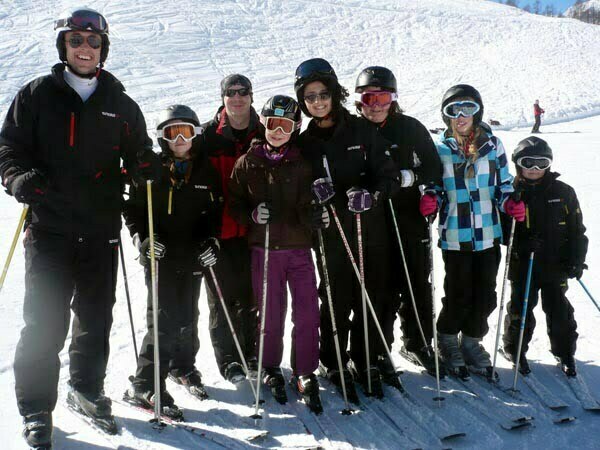 After a 23 hour coach journey that included various stops, popular DVDs and an 80 minute ferry crossing, the students and teachers of Clyst Vale reached their destination on 17th February in Courmayeur, Italy. Once we arrived, we met a very positive and enthusiastic Insterski coordinator called Aileen who stayed with us for the whole week. To anyone who had the chance to experience this incredible trip, you will understand when I say 'Bing bong!'
Throughout this amazing week, everyone improved greatly in their ability to ski, even though there were quite a few epic falls that no one will ever forget such as 'Scarlet the Unstoppable' and 'Alex's Slide down the Slope'! We were split into five groups that were arranged depending on how much previous experience we had on the slopes. Our days were packed with mornings sorting our ski equipment followed by four hours of enjoyable ski lessons with excellent instructors. After a couple of nights the slopes became rather icy but that never stopped us from skiing! The ski lessons were both amusing and entertaining as many groups had the chance to experience games such as 'The Human Slalom', which allowed us to learn and improve our skiing technique in a fun way. Every lunch we were well fed at a restaurant at the top of the mountain. The views were stunning and you had to remember to take it all in.
These fun packed days were followed by evenings of activities including ice skating, a disco, going to a pizzeria and bum boarding which, in the end, turned into a massive snowball fight. We also had the chance to hear about other groups' improvements and hilarious stories including those epic falls mentioned earlier. The presentation evening on Friday was the icing on the cake; it allowed everyone to celebrate their achievements and win certificates and small gifts which they fully deserved. We were fed traditional Italian food back at the hotel every night; we were never under fed!
I think it is fair to say that at the beginning of the week, some of us were strangers to one another whereas some were already friends, but after this fantastic holiday, we have all become closer and now have many fun and unforgettable memories that will stay with us for the rest our lives. On behalf of the students who went on this trip, we would like to say thank you to Interski and to the staff who made this amazing ski trip happen.
Kaya Hayward and Joe Durston.
Mrs Elliot has added all photos to the Central Resource Library and also has them on CD if parents would like to borrow it.
{gallery}departments/PE/skitrip2013{/gallery}