Ex-students to Carry Olympic Flame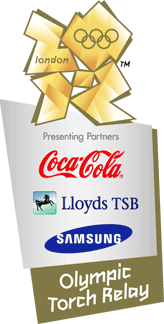 Two ex Clyst Vale students are among the 8,000 inspirational people who will carry the Olympic Flame as it journeys across the UK.
Beth South, who attended College for seven years, was nominated by the teachers and teaching assistants who work within the Hearing Support Centre. Born profoundly deaf, Beth's attitude is 'I'm deaf – so what?' She lives life to the full, tackling any challenge with enthusiasm and energy. Whilst at College, Beth mentored younger students and was involved in a variety of clubs. She currently attends Exeter College, where she is studying for a Foundation Degree.
See Beth on BBC Spotlight
http://www.bbc.co.uk/news/uk-england-devon-17991340
While Dave Follett was studying for A levels at Post-16, he was involved in a car accident which left him paralysed and wheelchair bound. Refusing to let his disability prevent him from achieving his ambitions, he went on to complete his A levels and progressed to HE studying Coaching & Fitness. To maintain his independence he passed his driving test and took up wheelchair badminton, representing England in many competitions. Dave was an asset to Clyst Vale with his cheery temperament and innate exuberance for everything he did. Follow the links below to read Dave's profile and to see the amazing work he is undertaking with the Esko Skeleton:
http://www.yorkshirepost.co.uk/news/bionic-clinic-offers-robot-legs-for-paraplegics-1-4376019
Both students are inspirational and we are delighted that they have been honoured in this way.