Double Success for U13 Girls' Rugby
At a recent tournament run by Exeter Saracens RFC and Exeter Chiefs Community Programme, CVCC's U13 girls from Years 7 & 8 ran out joint winners, with both the A and B sides reaching the final.
The A side, led by Hannah Gregory, won their respective group with great attacking play, solid scrums and strong tackling. The B side also won their group and semi final. Despite losing Molly Baker with a bad knee injury at the start of the tournament, the girls thoroughly enjoyed their day. The hard work of training on a Wednesday after school paid off during the afternoon, with the girls putting into practice their rucking, mauling, tackling and passing skills, resulting in both teams reaching the final.
The girls were presented with their medals by Catherine Spencer from the WRFU.
Well done to all the girls: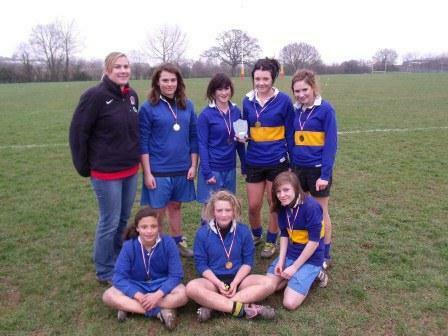 Team A: Hannah Gregory, Autumn Hayler, Annalise Cocking, Kia Mearns, Lydia Rowe, Amelia Worth, Daisy Ladbury, Molly Baker.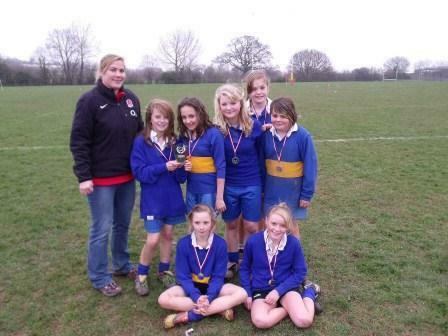 Team B: Malli Smith, Sommer Phillips, Chloe Maycock, Georgia Evans, Lauren Jenner, Ella Goodwin, Bella Luke.