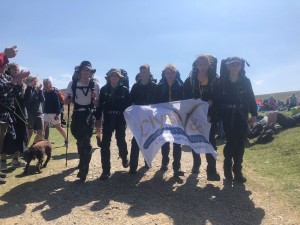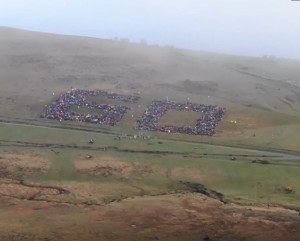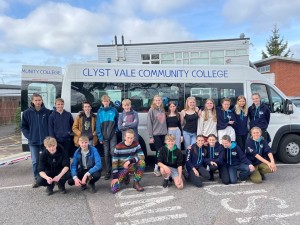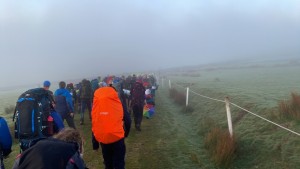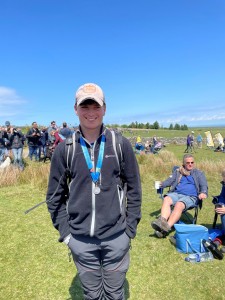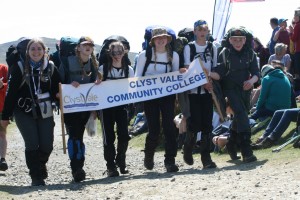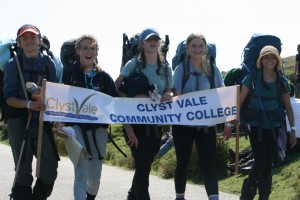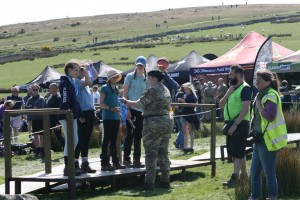 Ten Tors – 7th & 8th May 2022
This year there were three 35 mile teams from Clyst Vale participating in the Ten Tors challenge that finished at Okehampton on Sunday 8th May.
The students from Clyst Vale travelled up to the Army camp on the Friday morning beforehand to prepare so kit was checked, route planning was completed and final preparations made. We checked out the start point, working out which direction to head and what to do if became separated from the team as there were 2,400 other participants taking part! That afternoon was spent exploring the engagement village provided by the military, having dinner & much comedy time was spent doing the washing up. Before an early bed time of 9pm there was just time for all 2,400 participants to gather for an impromptu disco, conga and somersaulting on a nearby hillside
Saturday morning it was a 4am start for the adults to make a start on cooking breakfast, whilst the students were awoken to the tune of Chariots of fires and other motivational songs at 5am! Food was eaten, final prep completed before heading to the start line at Anthony Stile for 6.20am. Unfortunately it was too cloudy for the planned parachute jump but all 2,400 participants formed a giant 60 on the hillside to commemorate the fact it was the 60th Ten Tors. The Army field gun firing at 7am signaled the start of the 35-mile trek across Dartmoor.
It was then a nervous wait for the staff, parents & supporters to see when the times would appear as the 3 teams checked in to their various different checkpoints along their routes. It was a relief to see that they had all safely camped for the night, before then continuing the challenge 6am Sunday morning.
Shortly after 2.35pm on the Sunday, the first of the teams returned and crossed the finish line, the 2nd team followed a minute later and then the 3rd & final team finished at 2.50pm – so all within 20 minutes of each other even after walking 35-miles! Medals were presented, photos taken and pasties eaten before all the students headed home.
Every single student did fantastically well over the weekend, we're full of pride and admiration for them all! Students have learnt a wide variety of skills such as navigation, campcraft and teamwork, as well as gaining meaningful new experiences and adventures. Ten Tors is a very tough yet rewarding personal and team challenge. Big congratulations also to all the other Clyst Vale students, both past and present, who also participated in the event with other organisations. Particular well done to Lucy, Oli and Jamie in year 11 who completed the 45-mile route with other schools & establishments, joining their teams in April, so not long to get to know their team mates.
For those whom it has sparked some interest, it's likely to start all over again after October half term so look out for posters and info about it then for students in year 9 and above…