Congratulations to all of the Year 11 students who were elected to be Head Students for their respective Schools!
We met this morning in the Library to discuss their first important school event – next week's Open Evening.  This presented the perfect opportunity for a photo call!
Head students have an important role in gathering student opinions from their Schools, and in assisting Heads of School and AtHoS in a variety of ways, as well as the occasional ceremonial duty. The students are:
Green School
Livvy Carter and Sophie Elliot (deputies Keira Franklin and Charlie Norman)
Red School
Katie Goddard and Paris Prout (deputy Bracken Snell)
Yellow School
Mia Rice and Michael Rothery (deputies Gracie Bauer and Saffie Moon)
Last year was difficult for the Head Students because of lockdown and limitations on meetings, although they did a grand job in the circumstances: let's hope things are much easier this year and the current Head Students have the opportunities to make a difference.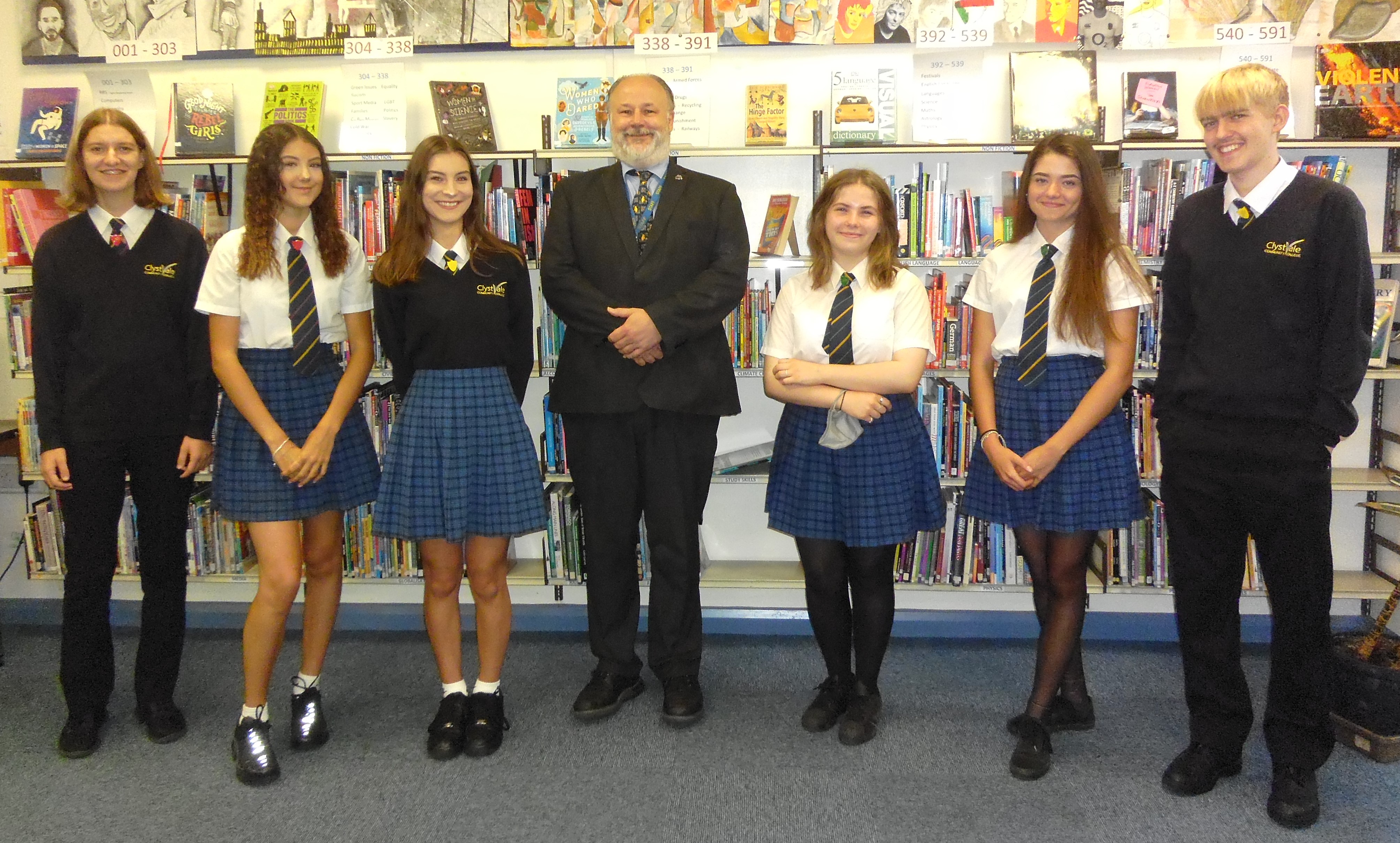 Kevin Bawn
Principal