Update from our Post-16 Alumni
Great news from Clyst Vale Post-16 Alumni
Arian Mazaheri joined us in Post-16 in 2017. He lives in Essen, Germany and studied Maths and Science A levels with us. We heard this week that Arian has been accepted into the University of Hamburg to study Medicine. Congratulations to Arian!
He is pictured in front of the Harry Patch Garden with another Clyst Vale former Post-16 student. Tom Padden studied French and German at the University of Bath and went on to study, on a full scholarship, at the University of Nottingham. Tom was awarded his PhD in German from Nottingham University in 2016.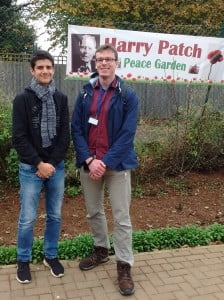 Arian and Tom
Arian made friends with our Post-16 students quickly. They are pictured together in 2017 on Harry Patch Day. Among Arian's classmates we have so many other success stories.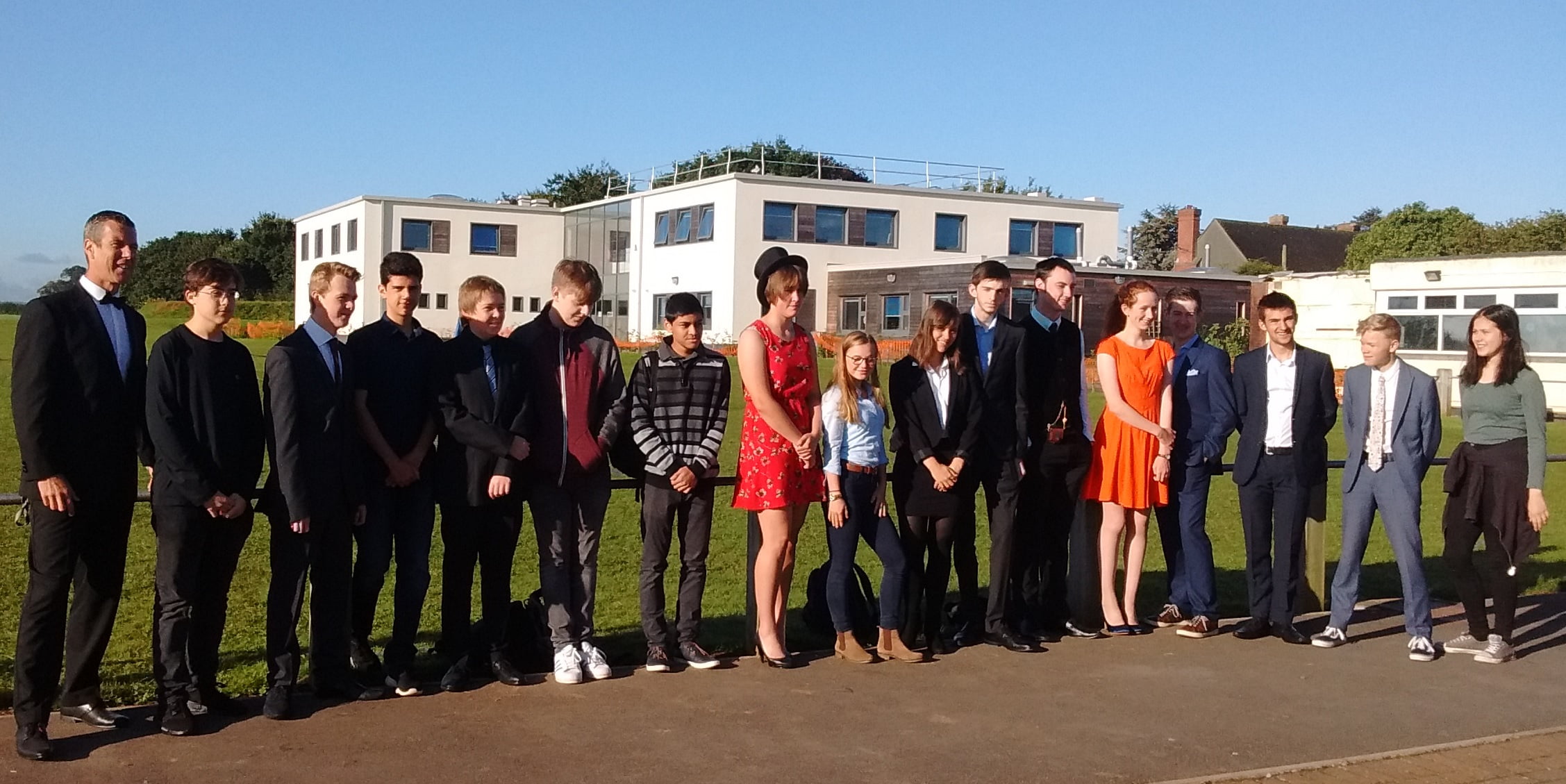 Arian and his Post-16 classmates
Joe Nisbet is now studying Law at Leeds University. Tom Palmer is studying Music at the University of London. Robbie Palmer has just started an apprenticeship with the BBC and Maddy Ross is studying Politics, Philosophy and Economics at Balliol College, Oxford.
Our Post-16 unit encourages students to thrive. We are delighted with the success of our alumni.
Heather Padden