UPDATE:
The winner of this competition was Charlotte Goddard, who identified all the hidden readers correctly. Please see the 'big reveal' image below, showing who the staff members hiding behind their Roald Dahl books actually were!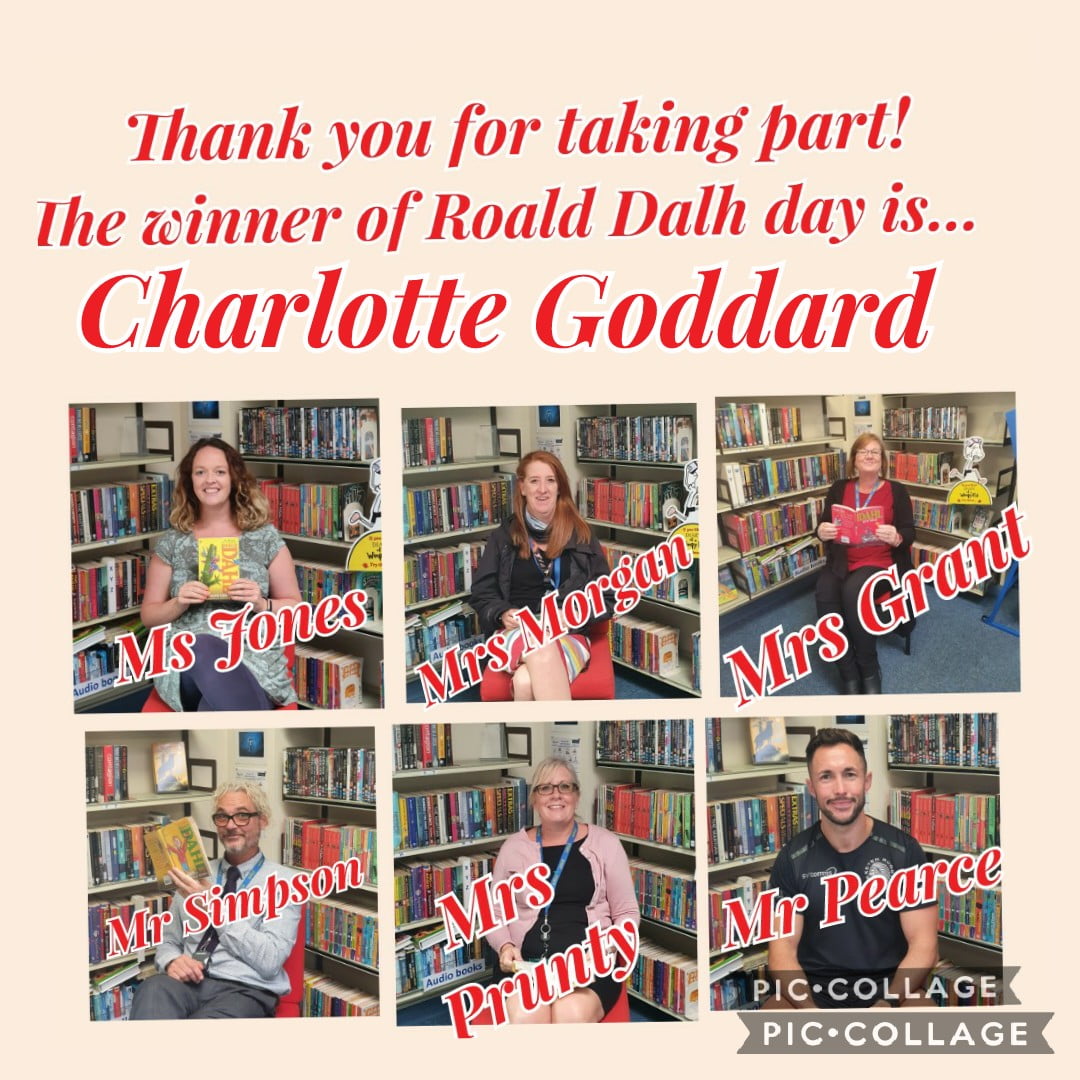 To celebrate reopening to students, our Librarian, Mrs Southard, has launched a prize draw competition.
Take a look at the image below and see if you can work out who the six cleverly disguised members of staff are, all of whom are reading Roald Dahl books!
When you think you can identify them, let Mrs Southard know and, if correct, you will be entered into the prize draw.
You can either go and see Mrs Southard in the Library, write down your answer and pass it to her (make sure you include your name), or email her at:
Closing date is Thursday 17th September 2020.
Good luck!