Mia Hart Braves the Shave for Macmillan Cancer Care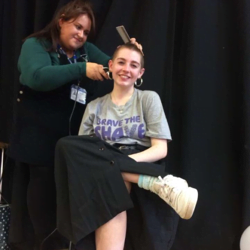 On Friday 12th October 2018 Mia Hart (12HP) took part in the Macmillan Cancer Care "Brave the Shave". She was supported by all of her tutor group who baked cakes to sell on the day, and collected money from students and staff who wanted to watch the event in the Hall at lunchtime. Over £289 was collected on the day.
The amazing news is that Mia has now raised £1,017 for Macmillan. Her hair will be used to make wigs for people who are going through chemotherapy. Her cousin, Jodie, did the hairdressing and Mia was ably supported on the day by family and friends.
This event was really Clyst Vale at its best. Mia's tutor group took the leading role but all Post 16 students got involved. Year 13 students Harry Price, Tom and Robbie Palmer and Joe Nisbet gave up a lesson to count up the money and put it into collection bags. The many students who came to watch were really well behaved and supportive of Mia. Many teachers and support staff were also present  to support this great event.
Mia is to be congratulated for her caring, compassionate nature and her determination to make a difference. Macmillan does wonderful work to support people with cancer and this money will make a difference. Well done Mia and all of our Post 16 students!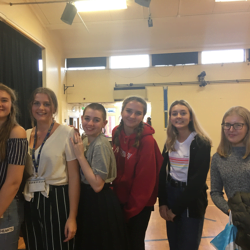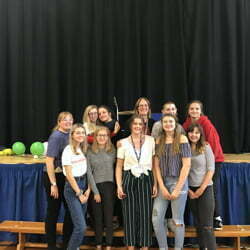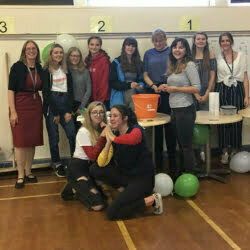 Mrs Padden
Head of History
Teacher of Politics