Year 5 Sustainability Day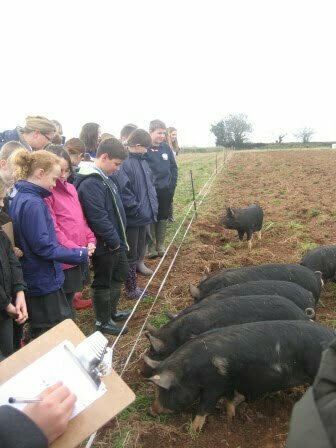 On Thursday 5th March 2015, 28 enthusiastic Year 5 students came to Clyst vale for a day on Sustainability. We took them to the Canteen to learn about Food Miles and local produce from Layla (Canteen Manager) and had a great trip to Broadclyst Community Farm (www.farm.broadclyst.org) to see the pigs, chickens and the orchard. In the afternoon the groups made posters about what they had learned and they are all going to feed back to their respective schools.
Thanks to the primary schools: Clyst St Mary, Lady Seaward's, Rockbeare, Silverton Primary, St Martin's, Stoke Canon and Whimple.
A big thank you to the four girls from 10GKHo: Georgia Dyer, Harriet Gilmour, Ruth Hoskins and India Sanger-Anderson, who made sure that the day ran really smoothly!
Bridget Adie
Transition Coordinator
Key Stage 2 – 3
{gallery}departments/Maths/y5sustainability{/gallery}