One of our aims as a Thinking School is to promote learning through thought and reflection, but like many schools in a fast-paced society it's sometimes too easy to focus on what we have done rather than what we have learned. So, using the Adventure Clothing Day from 1st October's Deep Learning Day as an example, here is the learning that took place……
The Activity. After a whole year group presentation by our Business Partners, students worked in groups of 4 or 5 to set up a shop/business selling "adventure clothing" for outdoor sports and activities. The group had assigned roles, and the task was to create a presentation or "pitch" to secure a loan from a bank manager; therefore the shop needed a name, logo, place in the market, shop design, advertising campaign and business plan. The groups competed within their tutor group, and the winning team awarded certificates (we even arranged an official photographer). It's worth adding that this activity would not be possible across five single lessons through the timetable: the creative session alone took over two hours, and the deadline for completion added a real-world sense of urgency.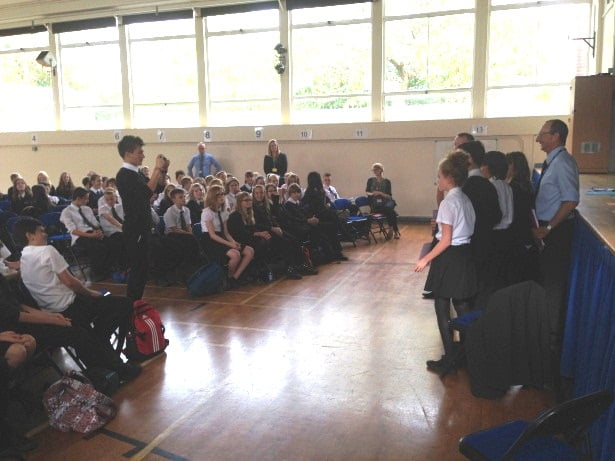 Employability Skills. We use groupwork regularly across all subjects, but this was in a different context using a range of different skills. A host of decisions were made quickly, so students needed to listen, contribute, give way to better ideas, get organised, allocate roles, and work to deadlines. Students needed both team leadership and team membership skills, communication and creativity. One of the reflections on the day was how effectively they had worked as a team and what could be improved.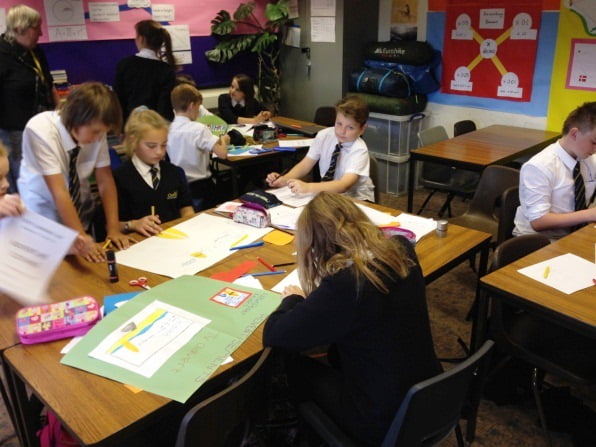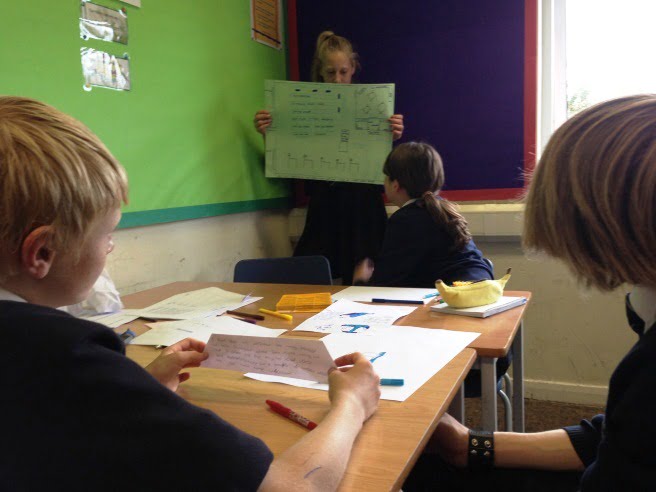 Creativity. The activity required a lot of creative skills, both in the traditional artistic sense but also in generating new ideas. Students devised a name for the shop, its design, a logo, a motto, a brand identity, advertising posters, and presentation posters. We have some very talented artists who produced great logos, but the best bit was when students could explain the symbolism and messages behind them. Creativity was also relevant to the order and style of presentations, and students were encouraged to reflect on what made a good presentation.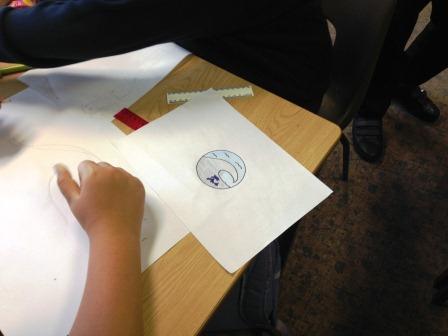 Budgeting. Each group had a student accountant. They kept records of the team's discussions on the costings of the shop, the type of advertising required, and so on. The accountants then had an hour's input from the business partners using a software business plan ready reckoner. Students learned that high fixed costs meant a need for more sales and a greater contribution to profit, but that high advertising costs may not be necessarily be a bad thing if it promotes sales. This was a challenging session, and students were really impressive in their grasp of the concepts and specialist terminology.
| | |
| --- | --- |
| | |
Comments from our business partners:
The best year 8 we have ever worked with in 8 years of running this programme
The students' creativity was fantastic
We feel they learned many entrepreneurial, business and life skills, and because it is applied learning in a supported 'real world' environment they will retain these skills
They worked really well as individuals (I did not see one person opt out!) and also as supportive team players
Some of the Project Managers presented like professional presenters; and answered a barrage of questions from their peers better than a trained politician (and their answers where much better!!)
Excellent preparation from the staff prior to the exercise – it showed.
From the beginning, student engagement was exemplary, full of energy and enthusiasm.
Confident in answering questions and throwing up ideas.
Really embraced the exercise and listened to each other both in the class and during the presentations. The respect shown was exceptional
Teachers were well briefed and instructed their classes well at the start of the breakout sessions. The PowerPoint was useful in facilitating this.
Behaviour in the classrooms was exemplary.
The feedback on the presentations by the teachers very constructive and reflective.
Presence of the Principal at several points in the day makes a very positive statement.
What had students learned from the day? (Remember, most of them are still 12)
"There's a lot more to setting up a business than I thought"
"You need a whole load of different skills to open a shop: designing, adverts, doing the money, and not everyone has all these skills"
"You have to get all your facts lined up and do your research before you can do anything. Planning is really important"
"I learned you've got to be really confident when you're speaking" (his friend added, "even if you don't know what you're talking about"!)
"When you talk to students you do it one way, but when you're presenting to the bank manager it has to be different, more grown up"
"I learned that you have to cost everything out really carefully and advertising is really expensive"
"I found out why shops go bust sometimes: it's not just about sales but having to cover their fixed costs"
"Our group took too long on having good ideas and our presentation was rubbish"