Duke of Edinburgh Training Camp or Alternative Uses for a Rugby Pitch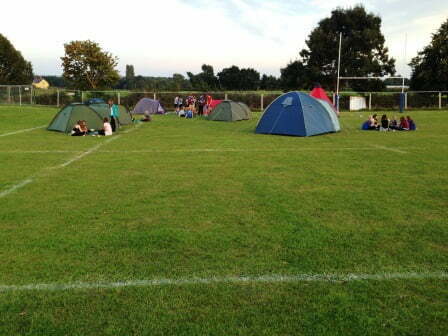 Overlooked by our new teaching block, the Bronze Award D of E group of thirty students held their practice camp at the College last Friday. This is in preparation for the practice expedition next month.
The D of E Award goes from strength to strength. We have had to limit numbers to thirty, while eighteen students wish to tackle Silver and nineteen Gold.
Miss Barratt, Mr Eales and their team of helpers (especially ex-Governor Graeme Robb) have done a fantastic job generating so much interest and support, and have a busy year ahead of them!
{gallery}departments/DofE/dofe130914{/gallery}