From Clyst Vale to Cambridge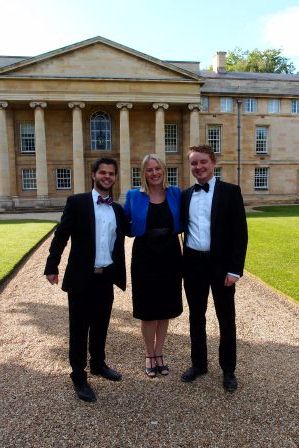 Three former Clyst Vale students are currently studying at Cambridge University. Both Joey Reiness and Tom Chudley are 2nd year students at Downing College and Matt Bridge is in his final year at Christ's. On 3rd May Joey and Tom invited me to join them for a super formal dinner at Downing. It was a splendid occasion. Mr and Mrs Reiness and Mr and Mrs Chudley were also in attendance.
All three students are working very hard for their exams. It was very good of them to spare the time to show me around the Cambridge Colleges.
Mrs Padden
{gallery}departments/Governmentpol/cambridge{/gallery}