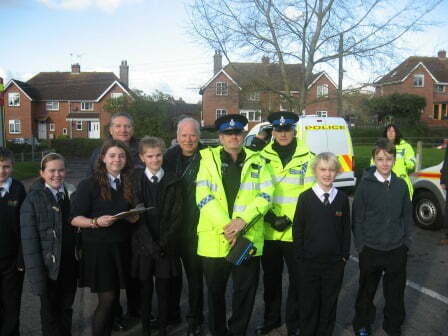 Working with the Police and Fire Service, our Year 7, 8 and 9 Tutor Captains learned how to use a speed gun, recorded the speed of vehicles driving past the College entrance, watched a video about road safety and perception, and interviewed drivers who were going too fast. This was part of Road Safety Week, and was organised with the help of the Broadclyst Traffic Group.
The most worrying thing was that one motorist clocked 44 mph in the 20 mph zone, and the Police issued a fixed penalty notice and three points. The student interviewees reported that most motorists were apologetic and respectful, but others made lots of excuses as to why they were speeding!
Clearly, Clyst Vale supports any initiative to improve road safety for students in and around the College, so we were absolutely delighted with our morning, and very grateful to everyone involved.
{gallery}departments/Citizenship/roadwatch{/gallery}