Shanty Towns, Entrepreneurs and Shakespeare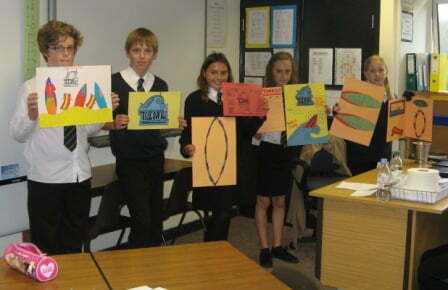 Our first Deep Learning Day of the year was an amazing mixture of events as usual.
Year 9's Humanities Day saw the students learning about life in a shanty town, with a chance to build a shanty while trying to stay out of gaol and a competition to see who could earn the most money making paper bags to store rice. This year the students got further insights from our visitors from our partner school Ndururumo High School in Kenya.
Meanwhile Year 7 were visiting the zoo to do some work on habitats and Year 8 were going into business in the Adventure Clothing Challenge which saw them planning new businesses from scratch and pitching their business to teachers and staff from the Devon Education Business Partnership.
The College was a little quieter than usual today with more than half of Year 10 on a trip to the Globe Theatre to do Shakespeare workshops and see an evening performance in London, Year 11 out on work experience and Year 12 at Bude for their team building week.
A huge thank you to all the staff who make DLD possible and to the students for taking on the challenges with enthusiasm.
{gallery}departments/DLD0913{/gallery}