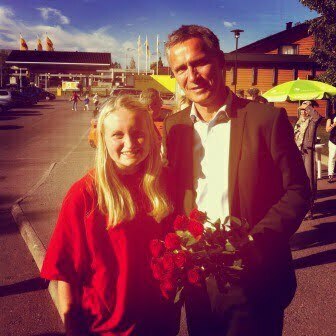 Frida Gronvold from Oslo in Norway was with us in 2012/2013. She described her year in Post 16 as the best year of her life. She loved the Photography AS course and her A level Government and Politics course. She joined the trip to Washington DC in February 2013 and loved every minute of the visit.
Since returning to Oslo this summer Frida has resumed her studies. She has become active in political campaigns and has been working for candidates in the Norwegian General Election which takes place on Monday 9th September. The photographs show Frida with the current Prime Minister of Norway and the leader of the Young Labour group.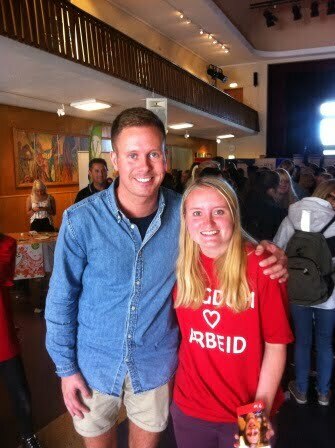 Frida took the A level Government and Politics course in one year (both UK and US Government and Politics) and passed this and her other A level exams. She is now considering teaching as a career as she loved working on a project on the Vikings with Y7KF.