It wasn't a Trial, at all….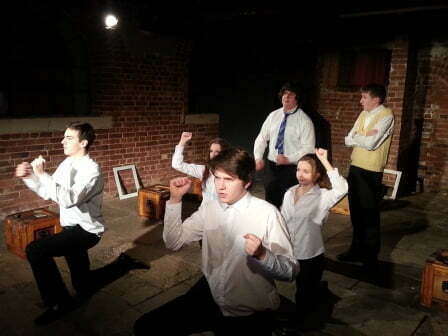 On 5th February, our very talented Year 12 BTEC Performing Arts students staged a presentation of Steven Berkoff's "The Trial" at the Bikeshed Theatre in Fore Street. "The Trial" is an adaptation of a Franz Kafka novel addressing the nightmarish world of unjust bureaucracy and an unfair judicial system. Deceived by authoritarian power, the main character Joseph K is relentlessly hunted down for a crime that remains nameless, and left to fight his case in the dark as he battles against an ensemble of increasingly grotesque characters.
Our enthusiastic cast gave fresh life to this ground-breaking play, presenting the audience with an exciting revival of a Berkoff classic. The Bikeshed was an excellent venue for the piece, and it is always a great experience for students to perform at different venues. Hopefully we made such a good impression that it will lead to further productions there!
{gallery}departments/Drama/thetrial{/gallery}