Mr Arthur Jorden CD Returns to Clyst Vale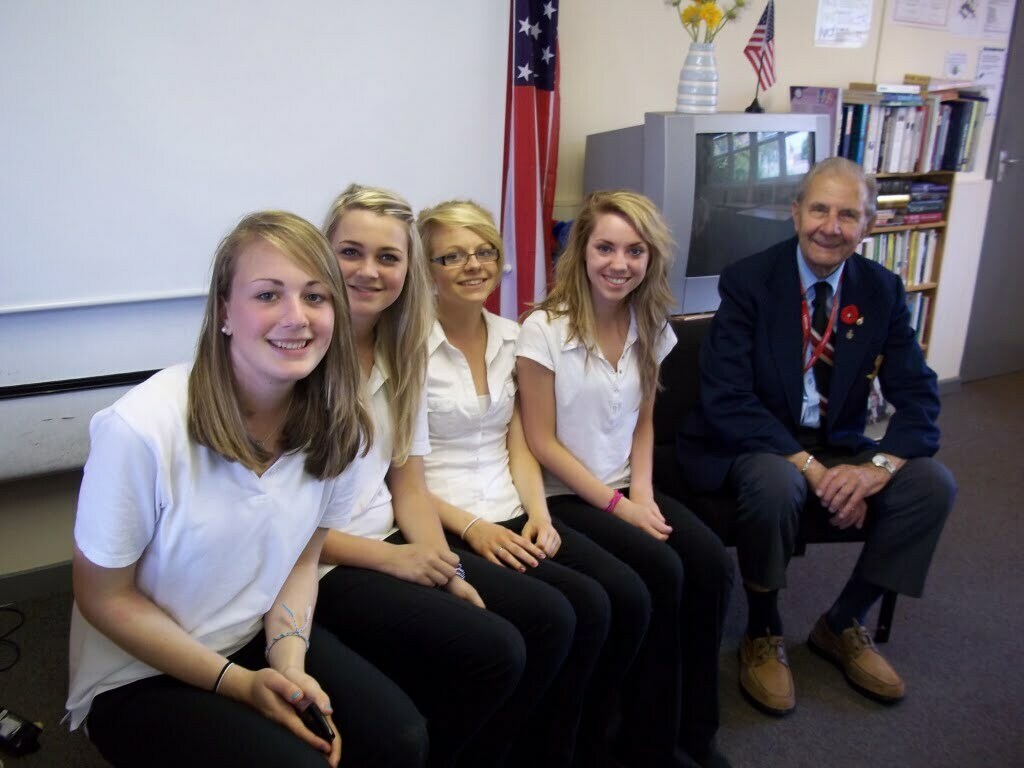 Clyst Vale students first met Mr Jorden in 2008 when he visited the History class of 8AA (now 11DJ) at the invitation of Mrs Padden, to talk about his time in the RAF during the Second World War. They were all interested in his life story and asked him lots of questions. Mr Jorden, who now lives in Vancouver, visited again in 2009 and 2011. When he was seriously ill in hospital in 2010, and missed his holiday in the UK, the whole group wrote him get well soon messages which he now cherishes.
Mr Jorden is a remarkably positive man who will be 88 years old on 4th July this year. He was 19 years old when he was sent to France just after D Day.
The day that Mr Jorden spent with us on 25th May 2012 was very special. The students were all so pleased to see him again, and he told them to concentrate on getting a good education and then aim to travel as much as possible. He has been a wonderful friend to us at Clyst Vale and aims to visit us again in 2013!