Chess Team Succeed Yet Again!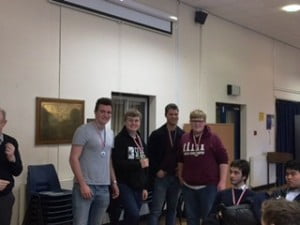 On 7th February four Year 12 students travelled to Torquay Boys' Grammar School for the South West ECF team chess qualifier. In the first round Clyst Vale played Stover 'B'. They convincingly won 3.5-0.5, with Kristian Tyrrell gaining a draw in, what seemed to be, a lost game. Secondly Clyst Vale played Stover 'A'. Again they won the game, but this time 2.5-1.5, with debutant in this competition George Peters gaining a critical point within the context of the competition. In the 3rd round the team played Torquay Boys 'A'. The top seeds were held to a 2-2 draw, with Reece Whittington and Tom Ferdinand winning on the top two boards against very strong opponents. In the final round Clyst Vale played Torquay Boys 'B' side, yet again a very strong team but coming out with a 2.5-1.5 victory. This result meant Torquay Boys 'A' came first and Clyst Vale came joint second with Stover 'A', although beating them on countback due to their second round win.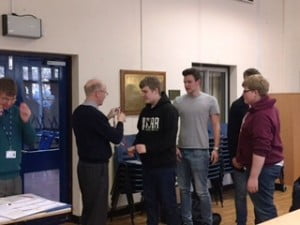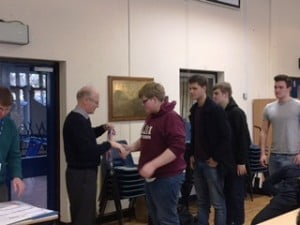 A big congratulations to Tom Ferdinand for being the only player in the competition to achieve 100% with some great victories.
The final results are as follows:
1st TBGS A 14
2nd = Clyst Vale 10.5
Stover A 10.5
4th= TBGS Year 9 9.5
TBGS Year 8A 9.5
6th TBGS B 9
7th TBGS Year 8B 8.5
8th Teignmouth B 8
9th= Coombeshead A 7.5
Teignmouth A 7.5
11th TBGS Y7 6.5
12th Stover B 5
13th Fusion 4
14th Coombeshead B 2
Reece Whittington