Y8 Rugby Side Draw v Colyton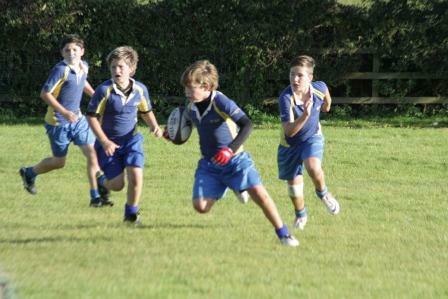 An excellent second half fight back gave Clyst Vale a hard fought draw against Colyton. Despite some last minute unavailabilities, we scored the first two tries of the game through Nathan Smeath and Jed Wright. One of these was converted by Jack Vicary. We then began to play into Colyton's hands by keeping the ball tight and not passing the ball out of contact, resulting in a half time score of 12-12.
After half-time, Colyton extended their lead with three unanswered tries which meant that we had no option but to keep the ball alive and play at a fast tempo. By passing the ball and avoiding contact we scored 3 tries in 7 minutes, through Sam Chambers, Jonny Farnsworth and Jack Vicary. Vicary kicked one conversion to tie the scores at 29-29, which was a fair result for both sides.
Well done to all the squad involved.
{gallery}departments/PE/y8rugby{/gallery}