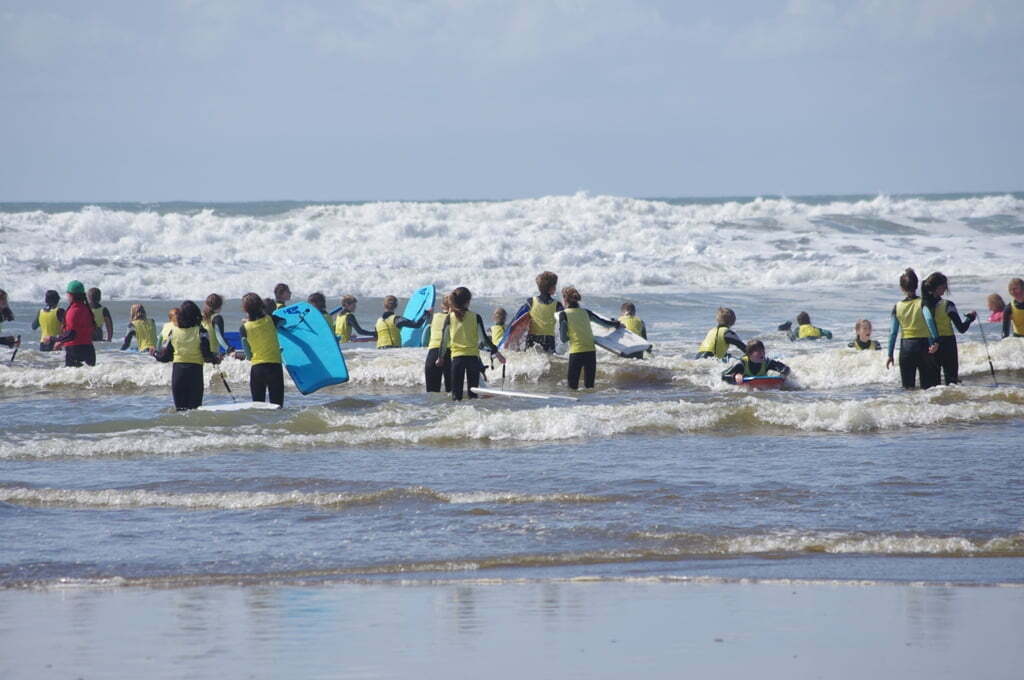 The weather may not have been brilliant, but the Year 8's certainly were! They have all gained valuable experience and confidence from being away from home, making new friends, coping with tough challenges, working in teams and successfully maintaining a positive attitude even when tired and wet!
As always, the instructors and management were excellent. We have taken lots of photos, which will serve to remind us of the great time we all had, be that abseiling, surfing, mountain boarding, mountain biking, high ropes, climbing or canoeing!
Everyone supported each other really well and we also had a great time in the evenings. On Tuesday we were treated to some wonderful karaoke performances, not least from Mr Hubbard and Mr Pearce! On Wednesday we had a fancy dress disco – our students went to so much trouble and were both impressive and entertaining. Emily Down won a prize for her interpretation of Cheryl Cole! Thursday evening was host to the award ceremony, with 'Macca' (a member of the centre's management team) in charge. A tremendous amount of energy was generated by the centre's instructors and the students all enjoyed an exciting night. Erin Govier, Sam Chambers, Louisa Gribble, Daryl Hoaken, Rosie Whitehead, Natalie Lacey-Mills, Chris Pelmear, Max Johnson and Callum Parker all won t-shirts for their outstanding contributions throughout the week. The instructors were very complimentary about our students and I hope we can bring those same qualities back to Clyst Vale, particularly the positivity and teamwork.
Room inspections were interesting. Each room was inspected on two occasions and awarded marks out of 100. The first inspection was a bit of a disaster for many. Some of the boys, although well into the week, had still not unpacked and several rooms scored zero points! However a 'team talk' seemed to do the trick, as the second inspection saw most rooms score 80+ and several scored full marks! Kia Mearns proved to be particularly good with the hoover!
A big thank you to our wonderful staff who, like the students, must have been exhausted from the early morning runs, non-stop involvement and action. Most of all though, thank you and congratulations to all the students for such a positive and enriching week.
{gallery}departments/PE/bude12{/gallery}