Read 2 Learn
Read to Learn is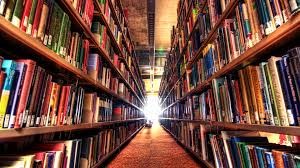 a course run for year 7 with the aim of instilling a real passion for literature.
Teachers of the course come from many different departments across the school and bring their love of reading to their teaching. The course begins with a library induction and each teaching group is timetabled to visit the library for one lesson every fortnight. All students read 'Wonder' by R.J.Palacio in the first half term using a differentiated scheme of work, as groups are broadly set at the start of year 7 and then reset at half term into clear ability groups, based on ability data from primary schools, a National Reading Test, and teacher assessment. They then can read challenging but ability and age-appropriate fiction, chosen by their teachers from a wide-ranging stock of great reads. Texts that are available to Read to Learn classes include Silverfin (Charlie Higson), Trash (Andy Mulligan), Kensuke's Kingdom (Michael Morpurgo), Millions (Roddy Doyle)…and many more!
Read to Learn is also an opportunity to support Literacy across the curriculum. Teachers mark written pieces such as book reviews, diary entries and plot summaries according to an adapted top sheet from the English department. This focuses on the students' ability to use vocabulary, sentence types and grammar structures in an interesting and correct way. In order to support Literacy, the Read to Learn team pilot Literacy initiatives before they are 'rolled out' across departments, and are currently working on a spelling strategy that will be evaluated and shared with the whole staff once the pilot is complete.
All of year 7 take part in 'Readathon' as part of the Read to Learn course from October half term until Christmas; a sponsored reading scheme raising money for cancer charities. This has been a great success and a real incentive to read, and in our first two years we have raised over £600 through this scheme.