Computing and Digital Media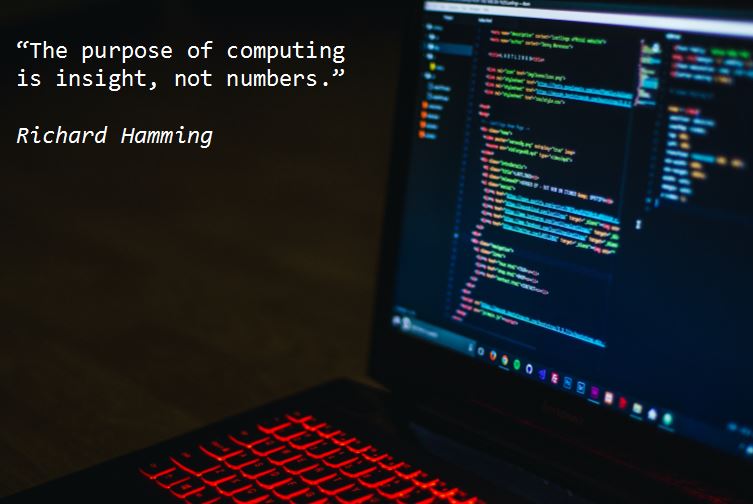 Computing and Digital Media Curriculum Intent Statement
Digital Media is now part of the everyday and constantly evolving. The intent of the curriculum is to develop students who are problem solvers and computational thinkers whilst also being aware of the constantly evolving technological landscape.
There are three strands to the curriculum intent for Digital Media: Digital Literacy, ICT and Computer Science. The essence of each is taught throughout the curriculum. Digital Literacy is a focus on functional skills that enable the safe navigation through the world and can be applied across all subjects such as the use of email and standard applications such as the office suite of software (Word, PowerPoint, Excel, Publisher) and internet applications e.g. Google Chrome. ICT is a focus on the application of software to support human activities considering the design, usability and trustworthiness to work with/develop digital artefacts. Computer Science is a more academic pursuit into the principals of computational thinking (Abstraction, Decomposition, Pattern Recognition and Algorithmic Thinking) and developing news systems through the use of programming techniques.
About Us
Students of the modern world encounter technology in every aspect of their lives. At Clyst Vale we offer a curriculum at KS3 which gives students all of the skills required to work and study ensuring IT skills.
Students have the opportunity to complete multimedia tasks and create their own videos, sounds, images and animations. Digital Media qualifications are taught at KS4.
A key part of our curriculum is computing which is studied from Year 7 and can become a focus in KS4 and KS5.
Underpinning all computing is a commitment to digital literacy and safety. Being able to use technology safely and evaluate content is a key skill of modern living and something we take very seriously at Clyst Vale.
Digital Media
Cambridge National  – Creative Imedia
(level 1 students) CIDA – Certificate in Digital Applications
(level 2 students)
Computing
AQA GCSE Computing
COMPUTING GCSE
This is a course that has real relevance in our modern world. While learners will no doubt already have some knowledge of computers and related areas, the course will give them an in-depth understanding of how computer technology works and a look at what goes on "behind the scenes". As part of this, they will investigate computer programming, which many learners find interesting.
Who is it for?
Students who wish to pursue a detailed study of IT systems and learn a little more about what happens behind the scenes, including computer networks, security and hacking, hardware fundamentals or wish to start to learn the basics of writing their own computer programmes.
How is it assessed?
This course is assessed using a mixture of written examination, practical programming challenge.
Paper 1: Computational thinking and problem solving (50% of GCSE)
Computational thinking, problem solving, code tracing and applied computing as well as theoretical knowledge of computer science from subject content.Paper 2: Written assessment (50% of GCSE)
Theoretical knowledge from subject content.
Non-exam assessment
The non-exam assessment (NEA) assesses a student's ability to use the knowledge and skills gained through the course to solve a practical programming problem. Students will be expected to follow a systematic approach to problem solving, consistent with the skills taught during theory lessons.
Year 12/13 Computing Long Term Planning (New Syllabus AQA)
Year 12

Mr Bailey

Programming

Autumn 1
Autumn 2
Spring 1
Spring 2
Summer 1
Summer 2
Designing solutions to problems

The structure of procedural programs

Data types and data structures

Common facilities of procedural languages

Writing maintainable programs

Testing and running a solution

Revision
Project
Year 12

Mr Workman

Computing Theory

Hardware

Software

Data: its presentation, structure and management

Data transmission and networking

Intro to Databases

Networks continued

Object Orientated Programming

Functional Programming

Implications of Computer use

Revision
Project
Year 13

Mr Bailey

Autumn 1
Autumn 2
Spring 1
Spring 2
Summer  1
Summer 2
Project

Programming Practice

Exam prep:
N/A
Year 13

Mr Workman

Computing Theory

The function and purpose of translators

Computer architectures

Data representation

High-level language programming paradigms
Databases
Low-level languagesRevision
Exam prep:
N/A