Geography
"Geography is all around us.
It is about the real world, right now."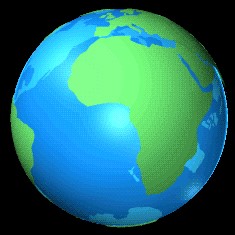 Geography is the study of the Earth's people, places, landscapes and environments. It mixes the arts and the sciences and bridges the learning gap between many other subjects e.g. History, B&V, Science, Maths, English and ICT.
We aim to encourage every student to develop an understanding of the world around them. We want all students to have pride in their work and take responsibility for their own learning. We promote the development of transferable skills which can be valued beyond the walls of the classroom.
Students have the opportunity to engage which a wide variety of learning resources and styles. For example, students develop their problem solving and researching skills by using ICT, fieldwork and diagrams, internet, maps, videos, newspaper articles, photographs and books.
KS3
Year 7
Students will study elements of Geography alongside Beliefs and Values, and History as Humanities. The students will have the opportunity to go on a trip to either Chepstow Castle, the Eden project or Cheddar Gorge.
Year 8
During Year 8 we tackle many issues facing our world. The first topic is Amazing Places and the impacts humans are having upon these places. The second topic focuses on population and migration, and finally we study coasts.
Year 9
Year 9 students start the year looking at Impossible Places, including the desert, Chernobyl and Dubai, followed by Tectonics and a focus on the causes, impacts and responses to hazards such as Volcanoes, Earthquakes and Tsunamis. After Easter all students start the GCSE course with The Living World.
KS4
Students who opt to take Geography at GCSE will study a variety of human and physical topics, as well as partake in two compulsory fieldtrips, one to Dawlish Warren and the other to Bristol.
KS5
At Key Stage 5 students continue to develop their knowledge and understanding of both human and physical geography through six topics taught over the two years. The coursework element gives our students a free choice of topics based on data collected in the field. Students must complete a minimum of four days' fieldwork over the two year course.
Fieldwork in geography is a vital component and takes a variety of forms from day trips at KS3 to residential visits at A level.
Locations include:
Cheddar Gorge/Eden Project (1 day)
Dawlish Warren (1 day)
Bristol (1 day)
The Dorset Coast (3 day residential)
South Devon- Plymouth and the River Plym (2 days)