Humanities
History
History Curriculum Intent Statement
To understand the world in which we live all students need to gain an understanding of the past. Students will only fully understand the complexity of modern life by studying the key events of the past. By studying history we should enable students to ask perceptive questions about changes in society, the reasons for conflict and the consequences of decisions. Students should be encouraged to think critically and come to judgements based on evidence.
Aims
. To have an understanding of chronology. To understand the development of the UK and to see how the UK has been influenced by and shaped the wider world.
. To find out about major events and developments by looking at the experience of individuals. To see history as a study of individual lives and not just a study of global events. By looking at the experience of soldiers in the Great War through looking at the life of Harry Patch and by looking at the Holocaust by talking about Lady Milena Grenfell-Baines and her rescue by Sir Nicholas Winton in the Kindertransport gives a real understanding of momentous events.
. To gain an understanding of concepts such as "Empire", "Parliament" and "Democracy"
.To understand key concepts such as continuity and change, similarity, difference and consequence.
.To understand the process of analysing information and evidence. To understand the reasons for different historical interpretations.
. To develop a love for this subject. History is all about an understanding of how people lived their lives. Students should find this subject endlessly fascinating as it is all about people.
. Much of the work we do in the History department fits in perfectly with our Rights Respecting School Agenda. Article 14 on freedom of religious thought fits in with our work on the Holocaust and life in Nazi Germany. Article 38 on protection and freedom from War fits in with our work on both the First and Second World Wars. Our links with Lady Milena Grenfell-Baines allows us to talk about Article 22 with its special help and protection for refugees. Work on dictatorship and democracy also allows us to discuss the freedom to express opinions and to have opportunities to peacefully protest.
In Year 7 all students follow the Humanities course. We run a DLD trip to Chepstow Castle.
In Year 8 we study British History.
The main themes are: What did people believe? Elizabethan England, Why did the English Kill their King? Plague, Fire and Medicine, Children of the Revolution. We have another DLD on the English Civil War. We bring a group of actors from Torrington to talk about weapons, clothing and food of the era.
When we study the Industrial Revolution we look at the consequences, both good and bad, of the great changes during that era.
In Year 9 our topics are: Empire and Slavery, The Great War, The Rise of Evil, The Holocaust, Turning Points of the Second World War, The Impact of the Second World War on the people of Britain and the "Swinging Sixties"
We run a trip to France and Belgium in the summer of Year 9 to visit the battlefields of the Somme and Ypres. We are able to lay a wreath at the Menin Gate and the Harry Patch memorial.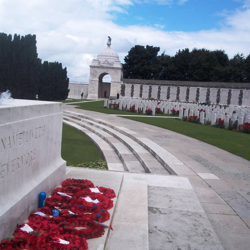 Harry Patch, the "Last Tommie" of the First World War, is very special to us at Clyst Vale. We hold a "Harry Patch Day" each September 22nd to keep his memory alive and to raise money for Exmouth Lifeboat Station.
We then look at the Second World War and study the holocaust. As part of our holocaust memorial day we have been fortunate to have Lady Milena Grenfell-Baines visit us. She was one of the 669 children rescued from Prague by Sir Nicholas Winton. She was 9 years old when she left Prague and was told by her Mother to look after her little sister, Eva, then aged just 3. Lady Milena's story is so poignant. Her grandfather, cousins and most of her extended family were killed in the holocaust. She was saved by a good man who decided that he could not stand by and do nothing in the face of such evil.
GCSE HISTORY
From September 2016 we will study the new Edexcel syllabus.
We will have three exams at the end of Year 11. The topics will be:
Unit 1.  Option 11: Medicine in Britain, c12.50-present and the British sector of the Western Front 1914-1918; injuries, treatment and the trenches. (Written exam 1 hour and 15 minutes) The special unit on Medicine on the Western Front fits in very well with our trip to France and Belgium
Unit 2. Period study and British depth study. Option 25: The American West, 1835-1895 and Tudor depth option. (We will study Option B4, Early Elizabethan England 1558-1588. (Written exam 1 hour and 45 minutes)
Unit 3.  Modern depth study. Option 31: Weimar and Nazi Germany, 1918-1939. (Written exam 1 hour and 20 minutes)
HISTORY AT A LEVEL
We study the AQA syllabus.
Our two exam units are:
Unit 1C The Tudors;  England 1485-1603. (Written exam of 2 hours 30 minutes. One source analysis question then a choice of two essay questions from three.)
Unit 2Q  The American Dream; Reality and Illusion 1945-1980. (Written exam 2 hours and 30 minutes. One source analysis question and then choice of two essays from three.) This topic includes a study of topics in the USA such as Civil Rights and movements for social change. It also involves a study of the USA during the Cold War.
The coursework element gives our students a free choice of topics. The students have to complete a 3,500 word project covering 100 years of change and continuity of any country. Students have to use primary and secondary sources to produce a well argued essay.
For the Tudors section of the course we plan to run a trip to Hampton Court Palace. The Washington DC trip is held in the October or February half term for Year 13 students. In the past we have been able to visit the White House, the US Supreme Court, the Pentagon and Capitol Hill.
Geography
Geography Curriculum Intent Statement
'Geography prepares young people with the knowledge, skills and understanding to make sense of their world and to face the challenges that will shape our societies and environments at the local, national and global scales'.
Dr Rita Gardner, Director, RGS-IBG quoted in A Different View (GA, 2009)
As a RRS school, geography as a discipline provides many opportunities to develop an individuals' respect for the world around them while also aiming to help them become positive global citizens. The subject provides students with the knowledge of where places and landscapes are formed, how people and the environment are connected and future issues that young people will have to be prepared for. It builds on students' own experiences investigating at local and global levels.
At Clyst Vale, we aim to introduce students to places around the world while allowing questioning of theories. As a result of this we look at increasing their cultural capital beyond the city of Exeter to appreciate different cultures, societies and physical settings. Students are prepared for life beyond GCSE / A level with the development of multi curricular skills including problem solving, argument formation and statistical analysis. The curriculum is designed to offer all students access to fundamental skills of geography including, but not limited to, identifying places in the world, describing features and explaining processes. We also stretch students to think beyond theories allowing them to become inquisitive and draw complex links between multiple ideas. Fieldwork is an essential part of Geography allowing students to formulate their own investigations taking ownership of data and analysis through new technologies. Geography inspires pupils to explore their own place in the world, their values and their responsibilities to other people and the environment.
"Geography is all around us.
It is about the real world, right now."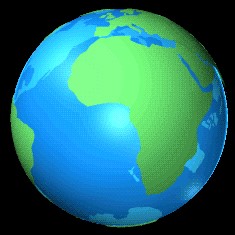 Geography is the study of the Earth's people, places, landscapes and environments. It mixes the arts and the sciences and bridges the learning gap between many other subjects e.g. History, B&V, Science, Maths, English and ICT.
We aim to encourage every student to develop an understanding of the world around them. We want all students to have pride in their work and take responsibility for their own learning. We promote the development of transferable skills which can be valued beyond the walls of the classroom.
Students have the opportunity to engage which a wide variety of learning resources and styles. For example, students develop their problem solving and researching skills by using ICT, fieldwork and diagrams, internet, maps, videos, newspaper articles, photographs and books.
KS3
Year 7
Students will study elements of Geography alongside Beliefs and Values, and History as Humanities. The students will have the opportunity to go on a trip to either Chepstow Castle, the Eden project or Cheddar Gorge.
Year 8
During Year 8 we tackle many issues facing our world. The first topic is Amazing Places and the impacts humans are having upon these places. The second topic focuses on population and migration, and finally we study coasts.
Year 9
Year 9 students start the year looking at Impossible Places, including the desert, Chernobyl and Dubai, followed by Tectonics and a focus on the causes, impacts and responses to hazards such as Volcanoes, Earthquakes and Tsunamis. After Easter all students start the GCSE course with The Living World.
KS4
Students who opt to take Geography at GCSE will study a variety of human and physical topics, as well as partake in two compulsory fieldtrips, one to Dawlish Warren and the other to Bristol.
KS5
At Key Stage 5 students continue to develop their knowledge and understanding of both human and physical geography through six topics taught over the two years. The coursework element gives our students a free choice of topics based on data collected in the field. Students must complete a minimum of four days' fieldwork over the two year course.
Fieldwork in geography is a vital component and takes a variety of forms from day trips at KS3 to residential visits at A level.
Locations include:
Cheddar Gorge/Eden Project (1 day)
Dawlish Warren (1 day)
Bristol (1 day)
The Dorset Coast (3 day residential)
South Devon- Plymouth and the River Plym (2 days)
Beliefs and Values
Beliefs and Values Curriculum Intent Statement
The main objective of our department is to provide challenging, varied and enriching lessons that effectively prepare our pupils for life in a culturally diverse modern world. Our department aims to promote an awareness of the usefulness of Beliefs and Values to everyday living, to encourage enthusiasm for interest in the study of other people's beliefs and to promote mutual respect, tolerance and understanding across different cultures and communities. Clyst Vale students should be fully prepared for success in an increasingly globalised and interdependent world, and aspire to be responsible local and global citizens.
Britain is now a very diverse society; finding out about the beliefs and values of all people makes us think about what we believe, and reflect on our own choices. Students should consider how they can draw parallels to other people's lives and beliefs and to lead them to a deeper understanding and respect of a range of ethical/religious concepts and ideas, and to challenge views which are rooted in prejudice and ignorance. As a Rights Respecting School, the United Nations Convention on the Rights of the Child is fully embedded throughout our curriculum. This helps build student's confidence to make informed decisions. They have a moral framework, based on equality and respect for all that lasts a lifetime, as they grow into engaged, responsible members of society. Children and adults develop an ethos and language of rights and respect around the school. Rights and principles of the Convention are used to put moral situations into perspective and consider rights-respecting solutions – this all has a huge impact on relationships and well-being. We encourage our young people to get very involved in raising awareness about social justice issues, both at home and abroad. They become ambassadors for rights and take part in campaigns and activities to help to bring about change.
We aim to encourage all of our pupils to think critically about challenging moral questions. This helps them to develop their own ideas and opinions, and ultimately shapes who they are. Learning to express our own beliefs and to listen to the views of others is an important life skill and this is something the staff within our department have a passion for. Students should leave with an open mind and a love of learning.
Beliefs and Values (RE) is a statutory subject that aims to promote tolerance and understanding of others through the exploration of different faiths, beliefs and traditions, as well as helping students to reflect upon their own ideas and opinions in response to 'big questions' and  moral issues.
Year 7
Beliefs and Values is taught as part of the Integrated Humanities program. This provides a transition period for our students coming up from Primary into Secondary school. Each term we explore a different concept/theme and a big question through the 3 Humanities disciplines. As part of this, students will investigate a variety of worldviews, including Christianity, Paganism, Islam and Eastern religions.
Year 8
This is very much a foundation year for GCSE (which students begin to study in Year 9). Students learn and develop key skills such as analysis and application through the exploration of topics like 'Poverty', 'Animal Rights and the Environment', and 'Myself, My World' – which looks at a variety of topical issues such as immigration, and racism. We end this year exploring the Holocaust and its impact on modern society. Students explore Christian and worldviews surrounding these issues.
Year 9
In Year 9 we begin the GCSE in Beliefs and Values. Students will explore the Eastern religion of Sikhism before moving on to our first theme of 'War, Peace and Justice'. Students will explore Christian and Eastern religious views towards this topic.
At Key Stage 4 all students have the opportunity to gain a qualification in Religious Studies AQA Specification A. All students will obtain a full GCSE in this subject.
The course is examined by two exams of 1hr 45min each at the end of Year 11. There is no coursework component.
In Year 10 we study our second Eastern religion Buddhism. Later in the year, we explore our second theme 'Crime and Punishment'. Students will explore Christian and Eastern religious responses to this topic.
In Year 11 we explore our final two themes, 'Religion and Life' and 'Human Rights and Social Justice'. Students will explore Christian and Eastern religious views towards these topics.
At Key Stage 5, the department offers a popular A level course (OCR) studying Philosophy of Religion and Eastern Thought. Students attend two philosophy and ethics conferences each year to hear contemporary philosophers explaining and debating a variety of theories and moral issues.
All Post 16 students take part in a conference organised by the department titled 'The Day of Evil'. Students spend the day debating and taking part in different philosophical activities as well as listening to a variety of visiting speakers, where students will debate and explore religious and secular responses to the concept of evil, and whether evil really does exist.
An exciting new addition to the Humanities Department at KS5 is the introduction of A-level Sociology from Sept 2017.
We will be following OCR specification (H580).
Students will study the following components:
Year 12 – Component 1 – Socialisation, Culture and Identity (Section A)
Component 1 – Youth Subcultures (Option 2)
Component 2 – Researching and Understanding Social Inequality
Year 13 – Component 2 – Understanding Social Inequality
Component 3 – Crime and Deviance (Option 1)
Course leader: Z Brotherton
Government and Politics
At A level we study the AQA syllabus.
Year 12 UK Government and Politics
Year 13 The Government and Politics of the USA.
For this course no prior knowledge is expected. What is needed is an interest in what is going on in the world. We talk about politics, people and participation and consider how decisions, which affect us all, are made.
We held a General Election Hustings at Clyst Vale just before the 2015 General Election. All five candidates for the East Devon Constituency spoke to the Post 16 students and answered questions put to them.
We have had trips to the House of Commons, House of Lords, the UK Supreme Court and the Foreign Office in London. On the Washington DC trip in October half term we have been able to visit the White House, Capitol Hill, the Pentagon and the US Supreme Court. Although this trip gives a great insight into the political system of the USA it is not a compulsory part of the course.
Staff