Support Clyst Vale Gardening Club and Science Department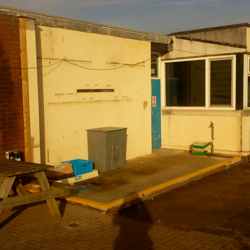 Our project to replace our demolished greenhouse has been shortlisted for a public vote in Tesco's #BagsofHelp initiative! Vote for us to win the top prize in store!
We need to replace our greenhouse, so that we can continue to nurture our plants, transform our school grounds, grow our own fruit and veg and our future gardeners.
We will receive either £1000, £2000 or £4000 towards our greenhouse depending on the outcome of the instore public vote. We need £2164 (excluding vat) to get the basic model of the greenhouse we would like which is
(https://www.swgreenhouses.co.uk/swallow-6ft-wide-dove-lean-to/swallow-6-8-x-12-7-dove-lean-to-greenhouse.html
If we get the £4000 it will allow us to get a few extras such as a painted finish to increase the greenhouse's life span, additional shelving and a rain water collection system. We will also be able to purchase some new tools and even a new incubator so we can hatch out chicks in the spring.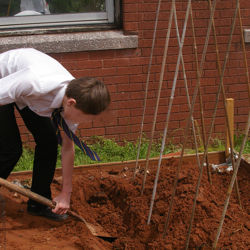 The vote will take place in the following stores from 2nd January to 28th February:
EXETER COWICK ST EXPRESS EX4 1HS
EXETER METRO EX4 3RH
EXETER SIDWELL EXPRESS EX4 6PJ
EXETER VALE EX2 7EZ.
EXMINSTER EXPRESS EX6 8DB
EXWICK EXPRESS EX4 2DQ
HEAVITREE EXPRESS EX1 2RN
To vote, you will need to make a purchase within store of any value. You will receive one token per transaction and it's not necessary to purchase a carrier bag in order to receive a token.